MGI buys Seville-based mobile games developer AxesInMotion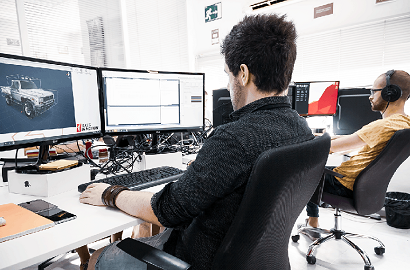 12 May 2022
It will pay a fixed price of 55 million euros, with a further 110 million euros depending on profits
German advertising software platform Media and Games Invest (MGI) has reached an agreement to acquire 100% of the shares in free-to-play mobile game developer AxesInMotion. This addition will provide valuable data from over 700 million users, enabling it to strengthen its platform and become more attractive to advertisers.
The profitability and rapid growth of AxesInMotion were two of the aspects highlighted by MGI, which also mentioned the 700 million downloads worldwide of the high visual quality racing games developed by the Seville studio.

Closing the transaction
However, the biggest attraction for MGI is undoubtedly its ability to generate revenue. 87% comes from in-game advertising, with the US being the largest market and accounting for 33% of that figure. Increasing revenue puts the company in a strong position for great growth opportunities within MGI. For example, if it had joined MGI in 2021, AxesInMotion would have added 17 million euros to its EBITDA.

The German company has agreed a fixed purchase price of 55 million euros with the Spanish company, including a payment of 50 million euros in cash at the closing of the transaction, which is expected to be in May, and another five million euros 12 months later. The buyer will in addition pay an additional amount of as much as 110 million, depending on the progress  of EBITDA up to the end of the 2024 financial year.

More efficient user acquisition
MGI executives expect the integration of AxesInMotion's mobile games into its advertising software platform to generate significant revenue synergies, through more efficient user acquisition and better monetisation of in-game advertising space. They aim to increase AxesInMotion's revenue in the medium term by 165%, amounting to 24 million euros.

An added attraction of the purchase lies in the two upcoming releases that will soon follow successful titles such as Extreme Car Driving Simulator, Mega Ramps and Extreme SUV Driving Simulator. One of these is already fully developed.

Photo: AxesInMotion