Oculis acquires Accure's global licence for glaucoma drug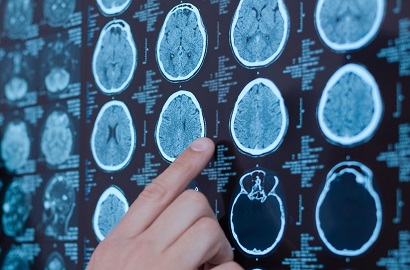 09 March 2022
The Spanish firm consolidates its position as a translational neuroscience R&D company
Swiss ophthalmology firm Oculis has signed a licensing agreement with Spain's Accure Therapeutics, which specialises in translational neuroscience research and development. The contract grants the company exclusive rights for the development and worldwide marketing of ACT-01, a neuroprotective molecule designed to protect and prevent damage to the optic nerve and the retina.
The ACT-01 molecule, which will be renamed OCS-05 once it is in Oculis' possession, has produced positive results against neuroinflammation and neurodegeneration in animal models. In practical terms, its mechanism of action may protect the optic nerve against conditions such as acute optic neuritis and glaucoma, and could therefore prevent chronic vision loss.

Innovative solutions
This operation is part of the Swiss company's strategy for expanding its ophthalmology business in the European Union, the United States and China, whose regulatory agencies it is currently working with. The goal is to become a leader in the industry, delivering innovative solutions in its three main areas of expertise: retina, dry eye and glaucoma.

Under the terms of the deal, the price of which has not been disclosed, Accure Therapeutics will receive an upfront payment, as well as other potential payments based on commercial and development milestones achieved by the therapy, and tiered dividends conditional on sales. These are terms that consolidate Accure's position as a translational neuroscience R&D company.

Ongoing research
A Phase 2a study called Acuity is currently under way, following a Phase 1 pharmacokinetic and safety study on healthy volunteers. Acuity is a single-centre, randomised, double-blind study that will assess the safety and tolerability of the molecule compared to placebo in patients with acute optic neuritis. This research is being conducted at La Pitié-Salpétrière hospital in Paris.

Oculis CEO Riad Sherif believes that OCS-05 may become the first neuroprotectant for glaucoma and other optic neuropathies, and says that, "We are excited about this agreement as it combines Oculis's ophthalmology expertise with Accure's unique neuroprotective approach to help transform the treatment of neurodegenerative diseases in ophthalmology".

A commitment by two like-minded companies
Accure Therapeutics co-founder and CEO Laurent Nguyen, for his part explained, "Having shown promising early data and potential in a number of ocular disease indications, the timing is right for a partnership between two like-minded companies committed to patients and driven by a passion for neuroscience".

Chairman of Accure Therapeutics and Partner at Alta Life Sciences Montserrat Vendrell added, "This licensing deal with Oculis is a proof of concept of the value creation that Accure Therapeutics brings as a translational R&D engine, advancing truly unique science that was a spin-off from the University of Barcelona. This licensing agreement will enhance Accure's capabilities to accelerate and expand value potential for the rest of its pipeline."

Photo: Accure Therapeutics