PAI Partners takes control of BM Supermercados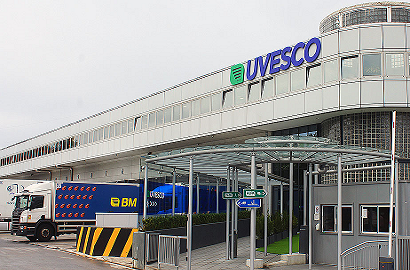 12 January 2022
It has acquired a majority stake in the Gipuzkoa-based company Uvesco, which is in the process of expansion
Private equity fund PAI Partners has reached an agreement to acquire a majority stake in Uvesco through its PAI Mid-Market Fund (PAI MMF), which specialises in mid-market opportunities in Europe. This is its fifth transaction on the continent, and the second in the Spanish food industry, following the acquisition of Angulas Aguinaga in November 2020.
Uvesco, founded in 1993 and headquartered in Gipuzkoa, is a major player in the food distribution and consumer goods sector in northern Spain, with a strong presence in the Basque Country, Cantabria, Navarra and La Rioja. In the process of expansion, it is also increasing its presence in Madrid.

Growth plans
Between 2008 and 2020, Uvesco doubled its net revenues from €465 to €954 million. The current shareholders will retain a major stake in the company and will continue with their growth plans and acquisition strategy. The entry of PAI MMF will help to expand the business, both through the opening of new stores and franchises, mainly in northern Spain and Madrid, and through M&A opportunities that may arise from a fragmented food retail distribution market.

The Basque company, which has fresh, locally sourced products as one of its hallmarks, operates a network of 277 convenience stores in six regions. In most of them, 249, it does so under the BM Supermercados banner, and in another eight under the Súper Amara brand. In addition, there are 20 BM Shop franchises and five logistics platforms in northern Spain: two for central distribution and three for fresh produce distribution.

Capitalising on opportunities
The CEO of the Gipuzkoan company, José Ramón Fernández de Barrena, is grateful for an investment that will allow them to continue on their current growth trajectory. He has not forgotten the employees, customers and suppliers who have helped them get this far, and says, "Our commitment to local and regional products, as well as stable relationships and trust in our suppliers, will continue to be key pillars of our strategy. The Spanish market presents strong growth drivers, and we look forward to working with PAI to capitalise on the many opportunities ahead."

For his part, Mateo Pániker Rumeu, founding partner of PAI MMF, underlines the great potential of Uvesco to further develop its model and announces, "To date, the Spanish food retail market has been very fragmented and we believe that Uvesco represents the ideal platform to pursue consolidation opportunities. PAI has long-standing food and consumer experience, as well as a strong presence in the Spanish market, which we expect will help the company to develop further in the coming years."

Photo: Uvesco