Quantexa chooses Malaga TechPark To Open New Technology And Analytics Hub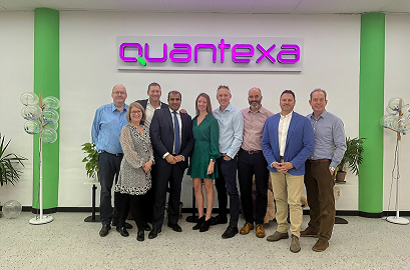 16 November 2022
ICEX-Invest in Spain has accompanied the company throughout its implementation process in Spain
Quantexa, the  global leader in Contextual Decision Intelligence (DI) solutions for the public and private sectors, has today announced the opening of its new Technology and Analytics Hub in Malaga TechPark. The company expects to create a total of 120 new jobs over the next three years.
The hub will provide R&D and professional services capabilities to support customer implementations of Quantexa's Decision Intelligence Platform throughout Continental Europe. 
The organizations decision to set up its Technology and Analytics Hub in Malaga is testament to the regions ongoing investment in nurturing and growing its world-class data and analytics talent, with six out of 10 universities in the region ranking top for Data Science capabilities. The move comes following an evaluation of 21 countries in Europe and has been supported by the responsiveness of local universities.
Malaga is already home to an ever-increasing number of leading global technology companies, including partners and customers of Quantexa such as Accenture, E&Y, PwC, Deloitte, KPMG, NTT Data, and Google.
Vishal Marria, CEO and Founder of Quantexa said: "We're incredibly excited to join the thriving tech ecosystem of the Malaga Valley. The region is a perfect fit with our vision to work with international talent. Having heavily invested in supporting the next generation, we need to focus on driving scale and innovation through our decision intelligence platform to our customers across all key verticals."
"As a base for our Spanish entity - and with a workforce of nearly 23,000 people - Malaga TechPark, which spans 21.5 million square feet of innovation, will support us in getting closer to our customers and partners as we serve the region. It's our ambition to make this a unique space that meets employees' expectations for a more collaborative and agile working environment."
Quantexa's new office has been designed by an award-winning architect to create a social and collaborative space which facilitate interaction and co-creation. It features ample space for socialising, break-out areas, an auditorium, and spaces optimized to support deep thinking and focused work time.  
Jordi Laguarda, Director of International Trade and Investment for Spain at the British Embassy in Madrid added: "It is fantastic to see Quantexa, a highly successful British Technology company, continuing its success and making a sizable investment in Malaga TechPark, an ideal high-tech ecosystem in South Europe for their initiative in Spain. We are always committed to helping British companies expand their international presence in Spain".
Invest in Spain added: "We are thrilled to have accompanied Quantexa on its landing into Malaga. We hope its collaboration with institutions like INVEST IN SPAIN will help the firm ease into the Spanish market and ensure a bright and prosperous future. It has been an honor to embark on this journey with Quantexa, and we wish the global team every success as our valued - and now local - partner."
The Malaga office joins a growing portfolio of Quantexa hubs including London, New York, Boston, Toronto, Melbourne, Singapore, Brussels to UAE.
The hub is actively working to grow its team and has several positions available. 
Photo: Quantexa