Sanofi drives forward modernisation of Gerona plant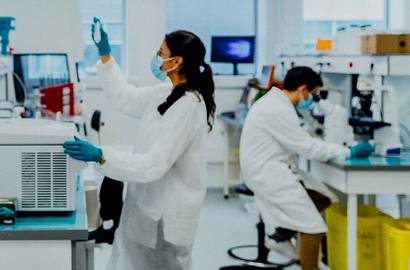 02 December 2022
Coinciding with the subsidiary's 50th anniversary, Sanofi will invest a further 15 million euros in these facilities
Almost like a fiftieth birthday present, the Sanofi plant in Riells i Viabrea (Gerona) received the announcement of a new investment by the French pharmaceutical company. The company will in fact invest 15 million euros in this plant in the coming years, in addition to the 26 million euros it has injected since 2018.
The aim of the new investment plan is to optimise and modernise the Catalan industrial facility's equipment, increase its production capacity, boost the digitalisation of processes and implement environmental improvements.
Export profile
The announcement, which reinforces Sanofi's commitment to Spain, is a new boost for the plant, which employs over 300 people. It is also a factory with a strong export profile, since 94% of its production output is sent abroad to destinations in over 120 countries. Eighty per cent of its exports go to Europe, while the remaining 20% go to emerging countries.
In total, the factory produces some 72 million units per year in the form of tablets and capsules, divided into eighty different formulations for treating over twenty different diseases. They focus primarily on diseases affecting the central nervous and cardiovascular systems, thyroid and antimalarial drugs, and on biliary therapy and products to treat bacterial infections. Some of them are considered essential by the World Health Organisation (WHO).
The plant has been specialising in solid forms since 1995, after an initial phase during which it produced liquid medicines, ranging from eye drops and syrups to vaccines and ointments. Since its inception in 1972, its workforce has grown fivefold, and today it is Sanofi's leading thyroid medication manufacturing centre.
Benchmark facility
The Director of the Gerona industrial facility, Audrey Lasserre, said, "Riells is a benchmark facility for Sanofi, which makes us very proud. Therefore, thanks to the investments made in recent years and those that are planned, we want to accelerate the process of adapting this facility to meet the present and future challenges we face, and to take advantage of opportunities, focusing on increasing our production capacity, as well as improving, simplifying and digitalising processes in order to become an even more competitive facility at an international level."
Margarita López-Acosta, Managing Director of Sanofi Spain, explained, "Sanofi is proud to commemorate the 50th anniversary of the Spanish facility, because this further demonstrates our commitment to pursuing the power of science, not only from the perspective of research and the development of innovative molecules, but also with the production of medicines, many of which are essential according to the WHO. The global company remains committed to Spain as an attractive country in which to invest, as in addition to this facility and the team at the subsidiary, we also have a global digital hub in Barcelona, so it's important that we maintain and reinforce the commitment of the Spanish authorities to guarantee and accelerate patient access to the therapeutic innovations we provide."
Photo: Sanofi