Suanfarma acquires botanical extracts R&D company Monteloeder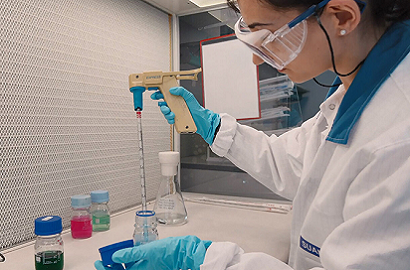 22 February 2022
This is its first business transaction since the French investment fund Archimed came into play three months ago
On 18 November, the French investment fund Archimed, which specialises in the health sector, announced the acquisition of a majority stake in Suanfarma, a Spanish manufacturer and distributor of ingredients for the pharmaceutical, veterinary and nutraceutical industries. The objective was to finance "ambitious industrial consolidation and organic expansion" to make it a leader in its sector.
Just three months after that announcement, Suanfarma is fulfilling its mission with the acquisition of a majority stake in Monteloeder, another Spanish company in the sector. With a strong international presence, the Alicante-based company specialises in the research and development of botanical extracts, which  will now serve to strengthen the nutraceutical division of its new owner.

Pharmaceuticals and nutraceuticals
The 890 active pharmaceutical ingredients produced by Suanfarma serve as ingredients for the medicines that reach consumers. Nutraceuticals may also produce medical or health benefits, but they do not have the same status. The Spanish company produces 1,100 of these "food substances", which it markets with the rest of its products in more than 70 countries.

The acquisition of Monteloeder will expand the product portfolio with a range of scientifically proven botanical extracts, protected by patents and backed by clinical studies. This is all the result of research and development work carried out by the Spanish company from its headquarters in Elche (Alicante).

Certified quality
Monteloeder extracts are used as ingredients in dietary supplements, foods and beverages. Their facilities include several clean rooms where any powder or liquid mixture can be prepared according to ISO 9001 quality standards. Formed in 1996, the company has grown exponentially in recent years and has gained a significant presence in the United States and in several Asian countries.

As a result of this transaction, Monteloeder's R&D laboratories will support the development of ingredients for Suanfarma, which will in turn strengthen its industrial capacity in the nutritional sector. Together, they will be better placed in areas such as weight management, cardiovascular health, nutricosmetics, relaxation and improved sleep quality.
Photo: Suanfarma