Italian company Tinexta acquires 70% of Evalue Innovation for 20.6 million euros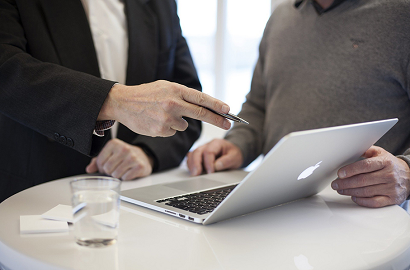 10 February 2022
The company aspires to manage the 150 billion euros Spain will receive from the Next Generation fund
The Italian Tinexta Group, which specialises in digital trust solutions, cybersecurity, credit information and management, and innovation and marketing services, has completed the acquisition of 70% of Evalue Innovation. The purchase was concluded through its company Warrant Hub, which specialises in business consultancy and management of public funding  for RDI.
Evalue offers support services to obtain tax incentives for R+D and technology innovation projects. It also provides consultancy services for obtaining European, national and regional funding and public subsidies for RDI. With more than a hundred employees, it has offices in Valencia, Madrid, Barcelona, Seville and Murcia, and a strong presence throughout Spain through business branches.

100% purchase option
The parties have agreed on payment of 20.6 million euros for 70% of Evalue. This amount includes the pro-rata  debt of 0.4 million euros that the company had at the end of the last financial year, on 31 December. For the time being, the remaining 30% will remain in the hands of the founders, and will be settled by call or put options. Options on the first 15% can be exercised in 2024, with a value of 4.9 million euros, options on the other 15% being exercised in 2026 for 5.4 million euros. These amounts bring the total valuation of the company to 30.9 million euros.

Evalue had revenue of 8.5 million euros in 2020, an increase of 17.6% on the previous year. The company's EBITDA amounted to 4.3 million euros, and the EBITDA margin was around 50%. The company's founders will remain in the Tinexta Group and will continue to represent Evalue as directors.

European vocation
This agreement is part of Tinexta's internationalisation process and reinforces Warrant Hub's European vocation, with the company already operating in Belgium, France and Bulgaria. The Spanish company has announced that it will become part of the Italian company's innovation and marketing services business unit. Furthermore, it confirms that this transaction will prepare the company to manage the 150 billion euros that Spain will receive from the Next Generation recovery fund, as well as the 650 billion euros that other European countries will receive.

Enrico Salza, Chairman of Tinexta, believes that the Group's growth will result in "dimensions that will increasingly make it a market player in a position to negotiate with major international companies."

Advanced innovation and digital transition
The company's CEO, Pier Andrea Chevallard, also talked about the transaction, "The concentration of players will increasingly direct demand towards large companies. Our goal is to ensure that the Tinexta Group competes on the international market in the advanced innovation and digital transition sectors, offering increasingly specialist products and services."

Fiorenzo Bellelli, for his part, CEO of Warrant Hub, states that, "This collaboration with Evalue will be important for business development, especially in the field of funding consultancy, due to the development potential it promises. With this agreement, Warrant is expanding its influence abroad and opening up to new projects."