Veepee to open innovation centre in Barcelona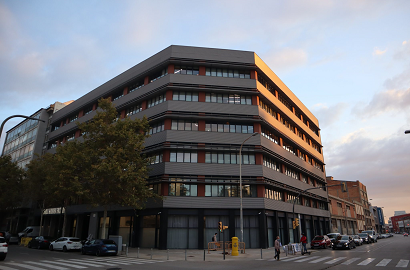 01 March 2022
It will be the company's second, the first outside France, and it aims to attract young talent
The e-commerce platform specialising in flash sales, Veepee, has chosen Barcelona to set up a new innovation centre, the company's second after the one operating in Paris. The Catalan capital will serve as a reinforcement for an area that Veepee is committed to promoting and internationalising.
The search for young talent was one of the reasons that led the French company to Barcelona, where it already went shopping in 2016. That year it addeded the Privalia platform to the group, then known as Vente Privee.

Value creation
Jean Phillipe, the company's Innovation Director, says, "Innovation at Veepee is a core part of our DNA," adding that "Having a new Innovation Lab in Spain is essential for being closer to the local team and better responding to their needs".

The new Innovation Lab will work on value creation with the implementation of projects on machine learning, augmented reality, logistics and search systems to improve the online customer experience. All of these technologies are likely to have a direct impact on Veepee's business and will help strengthen its position in the flash sales segment.

Further training
The company is committed to recruiting trainees who will work in groups of three to four people. Each group will be mentored by Veepee R&D professionals. They will be in contact with and will support various departments. In Phillipe's words, "it involves further training for them to develop technology skills by working on very specific projects with a direct impact on the business".

Once the internship period is over, the aim is to retain talent through contracts, a formula that the platform has already developed in France. These additions will create new positions, such as backend developers, full stack developers and SER [UdW1] engineers. For Phillipe, "the implementation of this initiative will help us to become a benchmark in the recruitment of young talent, fostering diversity in our team".

Veepee's first Innovation Lab located in Paris was created in 2017 by partnering with the École 42 computer programming school. Since then, 90 students from different countries have worked on projects ranging from machine learning and augmented reality to open innovation, logistics, 3D, robotics, search systems and chatbots.

Photo: Privalia