Wam Global strengthens presence in Spain with Interactiv4 and Blackbird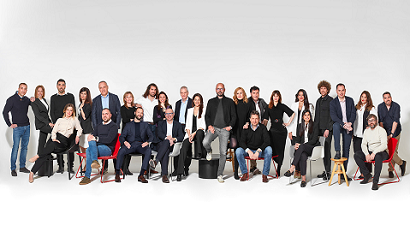 13 May 2022
After the purchase of Leadclic, it acquires another two companies and doubles its workforce to 300 employees
The Italian digital transformation consultancy Wam Global has placed great trust in Spain as a centre of operations from which to manage its presence in another12 countries. It had already taken a step in this direction in 2019, with the acquisition of consultancy Leadclic, specialising in digital transformation through Salesforce technology. It has now purchased two other companies in the industry, also in Spain, in order to keep growing in the market.
The acquisition of Leadclic by the digital agency We Are Marketing resulted in the consulting group Wam Global, which kept both these two brands. Now, with the acquisition of Interactiv4 and Blackbird, it will also keep the Interactiv4 brand, specialising in e-commerce solutions.

Scalable online stores
Interactiv4 has extensive experience in Adobe Magento technology, which it has used to develop its own solutions for creating scalable online stores. In addition, it has recently been certified in Salesforce Commerce Cloud. Its clients include Bimani, Cepsa, Henry Schein, Mahou San Miguel, Parques Reunidos, Vocento and WowTech Group.

In its five years in the market, BlackBird has specialised in customer service solutions and is the fastest growing Salesforce partner in Barcelona. It will strengthen Wam Global's presence in this city and will also bring its significant influence in Catalonia, a strategic area for the group. Among other clients, it has worked for AECOC (Spanish Commercial Coding Association), CZFB (Barcelona Zona Franca Consortium), Glovo, Kosmos, Lindt and TravelPerk.
A growing workforce
The two acquisitions will add around 150 employees to Wam Global's payroll, thus doubling the current number in Spain. The company has in addition launched a programme offering 60 internships to those who want to enter the professional market for technological innovation, and it has announced that just over half of them will be able to join its permanent workforce in Barcelona upon completion of their training.

The aim of this double transaction is to strengthen Wam Global's position as leader of e-commerce solutions in Spain. Thanks to these purchases, the company estimates it will achieve a consolidated net income of €16 million and EBITDA of €2.2 million this year. Over the next five years, it expects to grow by an average of 30%-35% per year.
Unquestionable talent
Wam Global CEO, Giorgio Ascolese, said that, "Integrating Interactiv4 and Blackbird into our business lines positions us as leaders among independent consultancies in Spain. Due on the one hand to the unquestionable talent we now have at our disposal: leading experts in technology and services in their fields and in the geographical contexts in which they work. And due on the other hand to the scope of services that we can now offer our clients to accompany them in their comprehensive digital transformation processes."

For his part, Interactiv4 CEO, Ignacio Riesco, explained that his company "Will use Wam Global's international network to provide our services jointly and globally to the clients we have already worked with in Spain, while being able to offer a holistic vision of digital transformation to our international clients and those of the group we are joining."

Lastly, Blackbird Co-founders, Hernán Lizondo and Enric Mora stated that, "Being part of Wam Global allows us to provide the group with all our knowledge and professional relationships with our clients in the Mediterranean region, another gateway to internationalisation for the company we are joining." 

Photo: Wam Global