Arxada launches global centre of excellence in Barcelona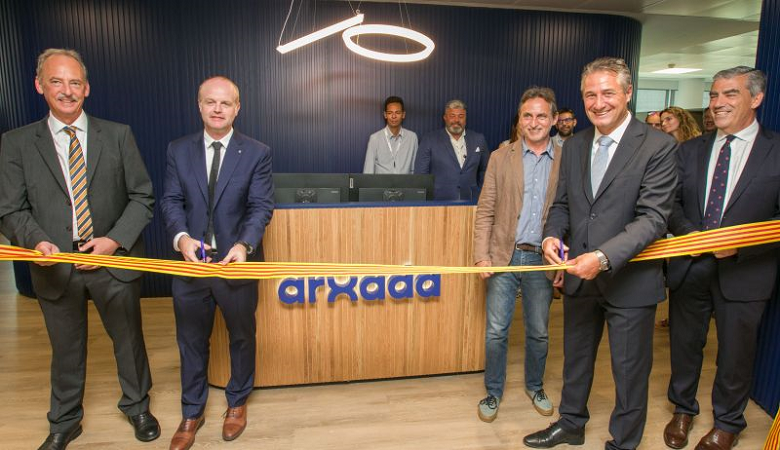 24 July 2023
The Swiss chemical multinational has already hired fifty of the one hundred employees expected to make up the workforce
Swiss chemical multinational Arxada has opened a centre of excellence in Barcelona that will serve all of its global facilities. The office already has its first fifty employees, a number that is expected to double according to current forecasts.
On the company's LinkedIn profile, Arxada's CFO Peter Frauenknecht said, "This new office will be pivotal to our future as a standalone company. Barcelona is our global and regional centre of excellence, and will house many of our key functions. I am looking forward to the employees in Barcelona and their colleagues and counterparts from around the world becoming one great team".
Cleaner, greener solutions
Arxada manufactures speciality chemicals, and is committed to doing so by tackling sustainability challenges with cleaner, greener solutions. Customers include the human health and nutrition, home and personal care, paint and coatings, and wood protection sectors. The company currently has 25 production sites and thirteen R&D centres in more than ten countries, employing some 3,600 people.
The Catalan Government's business competitiveness agency Acció has supported the launch of this new global hub. The centre is located in the Torre Levante tower, in the Sants-Montjuic district of the Catalan capital. It is the company's only centre of excellence worldwide.
Permanent premises
As Acció explained, the Arxada centre of excellence opened in April, and is pending the move to its permanent premises. The fifty employees who have already joined the project include specialists in areas such as finance, ICT, business intelligence, human resources and sales.
In a statement made to Acció, Peter Frauenknecht explained that "locating selected functions in Barcelona gives us access to an incredibly exciting talent pool, as the city has become a destination for top global companies. Its proximity to our corporate headquarters in Switzerland facilitates integration and collaboration".
Photo: Arxada