Broadcom to set up semiconductor factory in Spain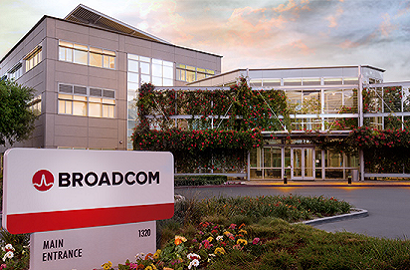 11 September 2023
The company will invest around 930 million euros, and it is estimated that the new factory will create around 500 jobs
The US multinational Broadcom has announced its intention to open a semiconductor factory in Spain. The future investment has been decided following the launch of the Strategic Project for Economic Recovery and Transformation (PERTE), which has a specific focus on promoting semiconductor development, called PERTE Chip.
The Ministry of Economic Affairs and Digital Transformation values the Californian company's investment at around one billion US dollars (approx. 930 million euros). The Minister and First Vice-President of the Government of Spain, Nadia Calviño, described this development as "very good news" and said that the future plant will put Spain on the map for semiconductor manufacturing in Europe.
Global value chain
It was the President of Broadcom's Semiconductor Solutions Group, Charlie Kawwas, who announced the news on Twitter following a meeting in July at the Moncloa Palace with Spanish Prime Minister Pedro Sánchez, whom he thanked for "his support and determination to build a more resilient global semiconductor value chain".
"We are excited to announce our decision to invest in Spain's semiconductor ecosystem under its #PERTE_Chip semiconductor support programme and the principles of the European Chips Act," Kawwas posted on his personal account.
Job creation
The company has not provided any further details on the location of the semiconductor factory or on the schedule for its construction and commissioning. Nor has it been revealed how much aid the project will receive through the PERTE Chip programme. Media reports estimate that this development will create around 500 jobs, and describe the factory as being unique in Europe, as it will not only be dedicated to chip manufacturing, but also to chip packaging and final testing.
Spanish Prime Minister Pedro Sánchez said that this investment will help Spain to accelerate "its reindustrialisation, supported by the digital and ecological transition". The PERTE Chip programme aims to make Spain a benchmark for the microelectronics and semiconductor industry.
Broadcom has been present in the IT market for over 50 years as a designer, developer and supplier of a wide range of semiconductor and infrastructure software products.
Photo: Broadcom and Ministry of Economic Affairs and Digital Transformation