Camm Solutions to produce plastic alternative in Spain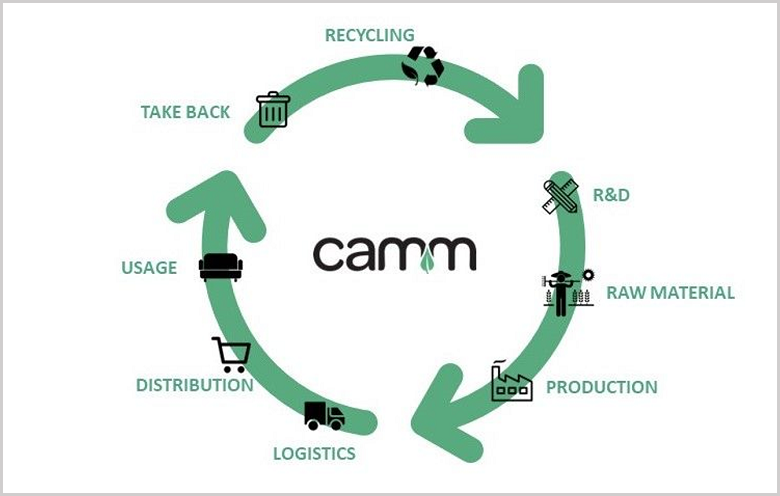 15 September 2023
It will be up and running in 2024, and will produce between 6,000 and 8,000 tonnes a year
Camm Solutions is to open a new production centre in Spain as part of its growth strategy. The plant will cover an area of 1,500 square metres, and from 2024 it will produce between 6,000 and 8,000 tonnes of the bio-based materials with which it aims to replace conventional plastics and composites every year.
The new space will meet food safety requirements, a milestone that will allow the company's products to be used in packaging and other food applications. Camm's mission is to produce its materials from bio-waste obtained from renewable energy sources. These are compostable, soluble in water and easy to recycle, and  will therefore cause no harm if they end up as waste in the natural world.
Commercially scalable
Founded in Germany in 2019 by entrepreneur Christoph Bertsch, the company's proposal is commercially scalable, and the aim is to grow production while maintaining competitive pricing. In its crusade against microplastics and to eliminate waste, the firm has developed a sustainable technology in the field of polymers and packaging.
As its goal is to contribute to the planet's recovery from what it calls "the environmental disaster caused by plastic pollution", Camm is involved at all stages of the value chain, from raw materials to recycling. The company is also continuously seeking strategic partners with whom to grow and jointly develop knowledge and capacity to scale the market, moving from being just a niche product to becoming the first choice for large industries.

Environmental footprint
Circularity is a core focus for Camm Solutions, whose goal is not only to make its products recyclable, but also to ensure they leave no environmental footprint when disposed of. Most conventional plastics generate microplastics and toxins that end up in the environment and in humans themselves.
Among its applications, Camm already produces a range of formats for industry, such as transparent films and foils, adhesives, packaging for food and other more rigid items such as cosmetic jars, coffee capsules, zip bags and inflatable travel pillows.
Photo: Camm Solutions