Cemex gives marine debris new lease of life at Tarragona plant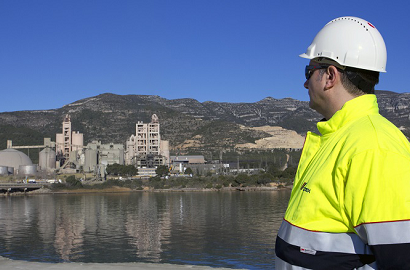 26 May 2023
The company has teamed up with Griñó, which processes the debris, transforming it into replacement fuel for its kilns
Leading cement supplier Cemex has teamed up with environmental services firm Griñó to work on a circular economy project that will contribute to cleaning up the seabed. Thanks to this agreement, the waste extracted from the sea by the fishermen of Alcanar (Tarragona) and other Catalan ports is converted into fuel to power the kilns of the Mexican company's Tarragona plant.
Every week, waste management and green energy firm Griñó collects and processes the waste that the fishing boats pick up from the sea and deposit at collection points set up for this purpose. This work facilitates the recovery of waste to give it a second useful life. After separation, waste that cannot be recycled is converted into substitute fuel, which reduces the use of fossil fuels.  
Low-carbon cement
The project is part of Cemex's decarbonisation strategy, which aims to achieve net zero carbon dioxide emissions by 2050. The fuel obtained from marine debris is used to manufacture the Vertua range of low-carbon cement. As the company's process and alternative fuels manager Cecilia Berganza pointed out, "Making green cement with fuel derived from marine debris is beneficial for building the future, for society, for the planet, and for the oceans".
Griñó's director of institutional relations and sustainability, Albert Mateu, said that "we all benefit from this partnership", and explained the process, "We collect this debris from a dedicated container located at the ports on a weekly basis and take it to our plant in Constantí, (Tarragona) where it is separated, prioritising recycling and reuse. Where reuse is not possible, it is processed, converted into replacement fuel and used as part of the energy consumed by Cemex at its Alcanar plant".
Environmental problem
The partnership between Cemex and Griñó aims to combat the environmental problem of this debris ending up in the Mediterranean. Marine ecosystems are endangered by the millions of tonnes of waste that accumulate in them every year, mainly plastic, paper, textiles, wood, tyres and other debris washed in by rain, dumping and other irresponsible practices.
Griño's work is not only focused on transforming waste into a valuable resource, but also on the transition towards a carbon-neutral society, thereby generating long-term value. Based on the principles of the circular economy, the company is committed to innovation aimed at incorporating technological developments into its processes.
Photo: Cemex