Galderma opens new global capability centre in Barcelona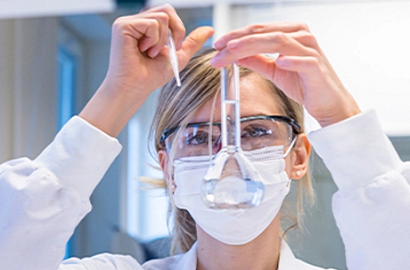 03 February 2023
The Swiss pharmaceutical company will create some fifty jobs this year to support its global growth
Swiss pharmaceutical company Galderma, which specialises in dermatology and dermo-cosmetics, has announced the opening of a global capability centre in Barcelona that will expand its presence in the Catalan capital and serve as a base to support the company's growth worldwide. It intends to hire fifty employees this year to form the office team.
The new centre will provide support to the company's organic and commercial teams on a global level. Areas such as finance, human resources, IT, legal, supply chain, as well as corporate and commercial areas, can all be supported by the Catalan office to advance its growth objectives.
Objective: to be a global leader
The opening of the new office responds to Galderma's decision to adapt its global commercial organisation and corporate functions to the achievement of an ambitious new objective: to become the world's leading dermatology company. And it does so while it is riding high, having achieved strong growth in all product categories during 2022 despite global market conditions, thereby consolidating its record achieved in 2021.
Galderma's global capability centre is located in the Eixample district. The recruitment procedure has already opened on LinkedIn. The company offers candidates the chance to work on global and multi-functional projects that could give them access to international career opportunities in the future. For the selection of candidates, they are looking for talented people, focused on results, eager to learn, with initiative and a sense of teamwork and collaboration.
Premium product strategy
According to Galderma's CEO, Flemming Ørnskov, the company "has emerged as the pure-play dermatology category leader", and explained, "With our premiumization strategy and broad channel exposure, we are well positioned to capitalize on growing consumer demand across geographies. Our new Global Capability Centre in Barcelona will enhance our ability to support our growth trajectory".
The Minister of Business and Labour for the Generalitat, Roger Torrent, highlighted the importance of this office in reaffirming Catalonia's position "as a talent pool for the healthcare industry", adding that, "We have a high-level ecosystem of more than 1,300 companies dedicated to health, in addition to research centres, hospitals and universities that serve as international benchmarks."
Photo: Galderma