Gazelle Wind Power acquires naval engineering consultancy Carceller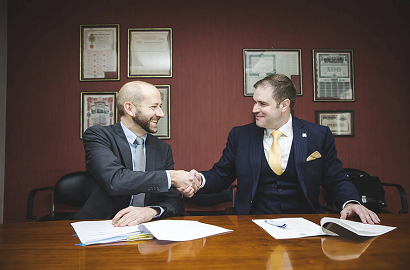 05 June 2023
The Spanish company's capabilities will contribute to the development of a floating offshore wind platform
Irish company Gazelle Wind Power, which specialises in floating offshore wind energy, has acquired a majority stake in Spanish naval engineering consultancy Faustino Carceller. The objectives of both companies make this purchase a strategic decision that will contribute to accelerating the technical development of Gazelle's hybrid modular platform, designed to enable the installation of wind turbines in deep waters.
The enhancement of the energy company's technical capabilities is very important for giving it a privileged position in developing offshore wind energy. The Global Wind Energy Council (GWEC) has stated that 2,000 gigawatts of this energy source should be deployed by 2050 if net zero emissions are to be achieved.
Independent subsidiary
Under the agreement, Carceller will continue to operate as an independent subsidiary, and will maintain its role as a technical office,specialising in naval engineering and consultancy services and ranging from designing, modernising and converting fishing vessels, dredgers and other vessels to detailed engineering. Pablo Carceller has been appointed CEO, and his family holds a significant stake in the company.
There will also be continuity, with José Ramón Antón Vilasánchez  remaining as technical director, while Íñigo Zavala Ortiz de la Torre, vice-president of the corporate social responsibility committee at the Spanish Confederation of Business Organisations, will serve as chair of the board. Gazelle General Counsel Ena Carballo will also join the Board, along with businessman and entrepreneur Valentín de Torres-Solanot del Pino.
Impeccable reputation
According to Gazelle's CEO, Jon Salazar, "Carceller's impeccable reputation, knowledge, and experience have established it as one of the premier naval architecture, engineering, and consulting companies in Spain over the last 35 years; their expertise in the marine market will be key for Gazelle as we transition into an exciting new phase of development for both our company and the offshore wind industry".
As Pablo Carceller pointed out, "This agreement allows us to continue servicing the needs of shipowners and shipyards to the highest ability - while giving us and our customers a pathway into the burgeoning offshore wind market". Furthermore, he explained that "Gazelle's unique offshore platform technology works in harmony with fishing corridors, making this partnership an ideal fit for both companies".

Photo: Gazelle Wind Power