GKN Automotive to develop R&D project in Guipúzcoa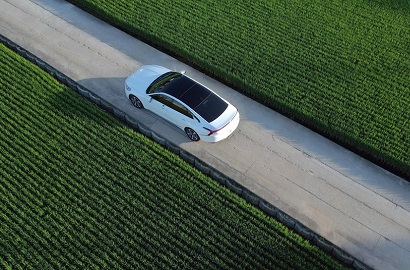 23 May 2023
The company will be a partner in a four-million-euro European project launched by Mondragon University
British company GKN Automotive, which specialises in the design and manufacture of propulsion systems for the automotive industry, has joined a European R&D project to develop a more efficient and sustainable electric motor. The HEFT project is being led by the Mondragon University (Guipúzcoa) and includes a total of eight partners.
With a budget of four million euros, the consortium will work on the development of permanent magnet eMotors, which are more efficient and cost-effective than current models, and have increased power density. The aim is to incorporate them into a new generation of electric production-line vehicles.
Industry requirements
As an industrial partner in the project, GKN Automotive will manufacture and assemble the motors at its facilities in Zumaya (Guipúzcoa). One of its responsibilities will be to ensure that the final design meets the industry's needs and requirements. With more than twenty years of experience in electric cars, the company supplies more than 90% of the world's manufacturers.
The consortium will focus on the configuration and materials in the two eMotor variants it plans to develop. The key innovation is a reduction in both the size of the magnets and in rare earth content, which will facilitate reuse and recycling. The company will in this way seek to reduce production costs by up to 28%, power loss by up to 20%, and material use by up to 66%.
Sustainable approach
As part of the focus on sustainability, a long-term circular strategy for rare earth critical raw materials (CRM) will also be implemented. There will in particular be a reduction of up to 80% in the use of neodymium and dysprosium, and up to 80% of the rare earths used will be recycled.
GKN Automotive's senior global manager for eMotor development, Aitor Tovar, praised the project's sustainability, efficiency and cost objectives, "I believe development in these areas is key to the future of electric mobility, so I'm delighted that we can contribute our expertise in eDrive innovation, helping to meet an industry need".
New job opportunities
As Javier Poza, project coordinator and head of Mondragon Unibertsitatea's electric machines and drives research group explained, "The HEFT project will allow European companies, research institutions and universities to successfully position themselves in the market, improving their capabilities and know-how in highly efficient and cost-effective eMotor design and manufacturing. It will also promote new job opportunities linked to magnet recycling and the circular economy for rare earth-based magnets".
The HEFT project, funded by the European Commission with a budget of four million euros, comprises eight partners from five countries (Belgium, Italy, Slovenia, Spain and the United Kingdom). Led by Mondragon Unibertsitatea, it includes GKN Automotive, Magneti Ljubljana, Vyncolit, Ikerlan, the University of Nottingham, the University of Bologna and KU Leuven.

Photo: HEFT Project