Hyundai Mobis to assemble batteries for electric vehicles in Spain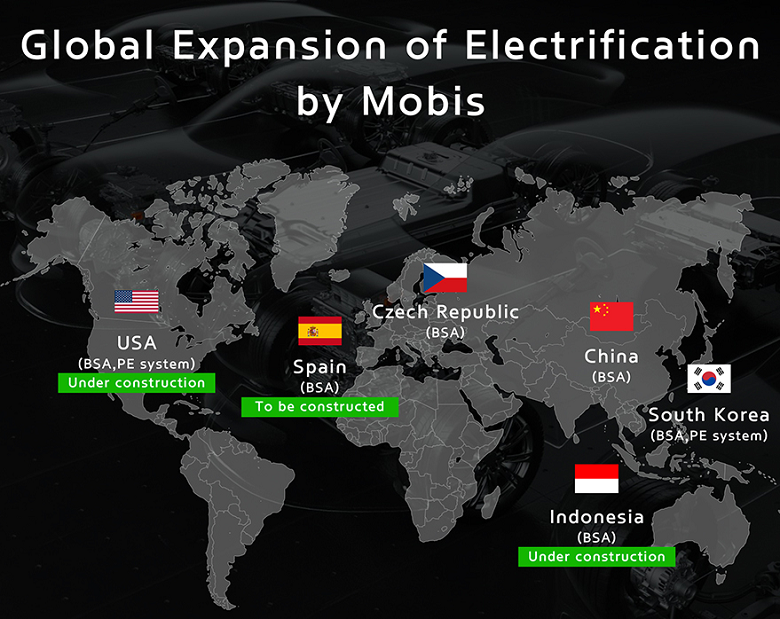 14 September 2023
The construction of the new factory is in response to the signing of a contract to supply Volkswagen
Sustainable vehicle component manufacturer Hyundai Mobis has announced the forthcoming construction of an electric vehicle battery assembly plant in Spain. The announcement is directly related to the large-scale contract that the South Korean company has secured with Germany's Volkswagen Group.
The Mobis battery system assembly will be integrated into Volkswagen's next-generation electric vehicle platform. The announcement indicates that supply will come from a new local production base to be built near the car manufacturer's plant. In Spain, the Volkswagen Group already has a SEAT plant in Barcelona, and another for its flagship brand in Navarre, where media reports suggest the new facility is to be built.
Second plant in Europe
Mobis, which supplies the Hyundai, Genesis and Kia brands in its home country, will manufacture a complete product that includes a battery pack and battery management system, and other components designed to ensure the safe and efficient functioning of electric vehicles. This will be the company's second factory in Europe, alongside the one in the Czech Republic. As well as plants in South Korea and China, the firm currently has two more under construction in the United States and Indonesia.
The decision was taken after approval was received from the company's board of directors. The Volkswagen order provides Mobis with a stable base in Spain and increases its presence in the global electric vehicle market. This contract was secured as a result of the strategy of expanding production bases to be closer to customers.

Additional orders
Thanks to its contract with Volkswagen and its arrival in Spain, Mobis expects to win additional orders for electric vehicle components in the global market. Car manufacturers are investing heavily in their transition to electric vehicles in order to secure their market position, and the South Korean firm wants to be included in their supplier portfolios.
Mobis has been producing its battery systems for electric vehicles for over ten years. High-capacity, high-efficiency battery systems are vital components that have a major impact on the quality and performance of electric vehicles. Mobis' battery systems can be installed in all types of electric, hybrid and plug-in hybrid vehicles.

Photo: Hyundai Mobis