Infinity Ward brings development of flagship video game to Barcelona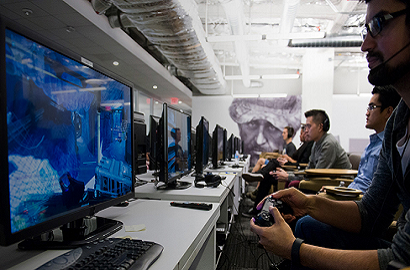 07 July 2023
It will share headquarters and resources with Spain's Digital Legends, also part of the Activision group 
Videogame developer Infinity Ward has announced that it is setting up a team in Barcelona to develop the next instalment of its flagship product, Call of Duty. The Los Angeles-based company wants to expand its presence in Europe, where it already has a studio in Krakow (Poland).
The new team will share space with employees from Digital Legends, a Spanish video game developer which, like Infinity Ward, became part of the Activision group in 2021. Both are working on the major production (AAA) for the Call of Duty franchise. While the Spanish studio specialises in versions for mobile devices, the American studio is working on developments for PCs and consoles.
Experienced leaders
The new creators will be led by Riccard Linde, the company's long-serving Art and Technology Director. In his words, "We are building this new team, which will leverage the incredible talent here in Spain, to focus exclusively on creating industry-leading, next-generation quality art for the franchise".
Alongside him will be another in-house veteran, Peter McCabe, in a leadership role as Production Director, and who stated, "This is a great opportunity for us to develop games and collaborate across both studio teams; we thank our colleagues at Digital Legends and can't wait to get started".
Future expansion throughout Europe
Setting up a creative team in Spain that specialises in consoles and PCs is a first step on the way to future expansion throughout Europe. The Digital Legends team is also growing. With a twenty-year track record, it has doubled its staff since joining Activision two years ago.
The synergies between the two studios will grow, as they will not only share  the headquarters in Barcelona but also key information for developing their flagship franchise. As Digital Legends Founder and Director Xavier Carrillo-Costa explained, "We couldn't be more excited to work alongside this new team, but we also look forward to cross-pollinating creative ideas and creating cutting-edge assets with our friends at Infinity Ward".
Infinity Ward is currently recruiting new creators to join its team in Barcelona. The positions are posted on @InfinityWard and @Digital_Legends.
Photo: Infinity Ward