IRP Systems opens European R&D headquarters in Barcelona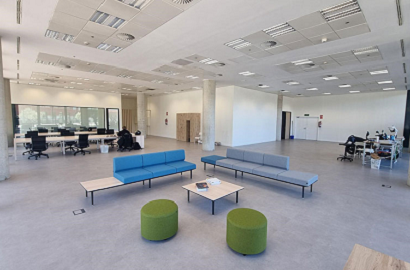 17 May 2023
This is the second office the company has opened outside Israel as part of its internationalisation process
IRP Systems, an Israeli supplier of electrical systems for vehicles, has opened its second office outside its home country in Barcelona. Fifteen months after launching its internationalisation plan with the opening of an office in Bangalore (India), the company has chosen Spain to open what will be both its European R&D headquarters and the commercial office and support centre for the continent's customers.
The goal of the Israeli group, specialists in powertrain solutions for electric vehicles, is to expand its presence in key markets. With a strategy that it defines as "hyperlocal", the company offers its customers local solutions, thereby shortening lead times, providing immediate support and R&D services, and streamlining supply chain processes while reducing operational emissions.
European Union support
The European market has become a top priority for IRP Systems, primarily thanks to EU efforts to combat global warming and promote the use of highly accessible, reliable and affordable electric vehicles with industry and consumer support. The company intends to grow its business from this new office and expand its collaboration with other players in the industry.
Moran Price, CEO of IRP Systems, welcomes the choice of Barcelona, "We are expanding our global footprint into one of the world's most important e-mobility markets. In addition to better supporting our customers and design wins in Europe, we'll be able to attract top talent from the automotive industry and strengthen our capabilities on the way to making electric vehicles the new norm".
Local talent
Among the company's plans is the recruitment of local talent in the automotive industry. Francesc Ferran, appointed R&D Engineering Manager in the EU, is the first in this regard. Based at the Barcelona headquarters, his role will be to manage the creation and development of the R&D team, and to manage support services for customers located in Europe.
A professional engineer with over 17 years' experience in the automotive industry, Ferran says that he is "thrilled to join the talented team at IRP and collaborate on the company's mission to electrify mobility and make it accessible to everyone". In his own words, "I am looking forward to contributing my experience to bring cutting-edge, clean technology to the European market".

Photo: IRP Systems