Jaguar Land Rover opens autonomous vehicle technical centre in Madrid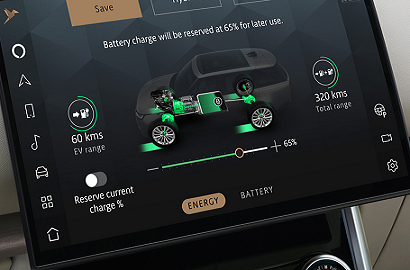 08 March 2023
It will be integrated into a global network of nine centres and recruit more than thirty engineers
Jaguar Land Rover (JLR), owned by India's Tata Motors, has established three new technology centres that will be integrated into its global autonomous vehicle development network. Madrid is one of the cities selected, along with Munich (Germany) and Bologna (Italy), due to the availability of digital engineering talent. The initiative involves the creation of around a hundred new jobs between the three new centres.
The aim of these facilities is to develop state-of-the-art autonomous driving technologies, such as driver assistance systems and artificial intelligence to move towards the car of the future. The network is completed by sites in Portland (USA), Budapest (Hungary), Shannon (Ireland), Shanghai (China), Bengaluru (India) and Manchester (UK), which employ more than 1,100 engineers.
Recruitment process
The opening of the new centres is directly related to JLR's strategic partnership with Nvidia, a company specialising in artificial intelligence and computing. The selection process is currently under way for engineers, who must have experience in the field of autonomous technology such as systems and features, software, verification and validation, and hardware.
Working together, JLR's nine engineering centres will design automated driving systems, digital services and new customer experiences. They will in addition provide services and data to the UK company's Advanced Product Creation Centre in Gaydon (UK). With the information obtained this is where JLR will create its next-generation vehicles.
Talent in autonomous technologies
Jaguar Land Rover's Executive Director of Product Engineering, Thomas Müller, explained the geographic diversification of the site network, "We are leveraging autonomous technology talent from around the world to develop new autonomous technologies for our future products that will deliver a truly modern luxury experience for our customers".
When it comes to the future of autonomous driving and optimising talent attraction, Müller explained, "Software is essential for us to deliver a fully connected experience for our customers and the creation of global engineering centres will enable a seamless hybrid operation across multiple locations and ensure we harness the best talent for our business".
Photo: Jaguar Land Rover