Lilly announces expansion of Madrid R&D centre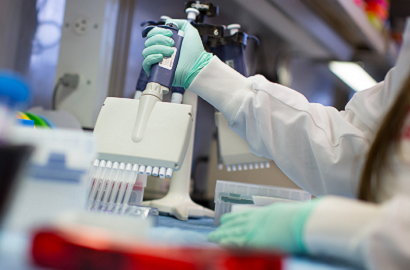 26 July 2023
The company will be investing 15 million euros to support preclinical research, an area that will be allocated a total of 167 million euros over a period of five years
The pharmaceutical firm Lilly is to invest 15 million euros over the next two years in expanding its R&D centre in Alcobendas (Madrid). The funds will be earmarked for spending on infrastructure and equipment, with a view to boosting preclinical research at the centre. Thanks to the improvements in the facilities, this division will receive an investment of 167 million euros over the next five years, 30% more than its current allocation.
According to its own data, the US group is one of the few in the pharmaceutical industry to cover the entire drug development process in Spain, from synthesis in the laboratory to the arrival of the drug at the production plant, and subsequently at the pharmacy.
Early stages of discovery
Lilly Spain's R&D centre shares space with a production centre and with the company's headquarters in Alcobendas. It is one of the pharmaceutical company's eight most important R&D centres worldwide. The laboratories are staffed by 120 scientists focused on the earliest stages of drug discovery. The adjoining plant produces drugs that are exported to more than 120 countries.
For the twenty-first consecutive year, Lilly España has been rated excellent by the Profarma Plan, which recognises the pharmaceutical industry's commitment to R&D, production and direct investment in the field of healthcare. In 2022, the year the rating refers to, the company invested 56.9 million euros in clinical, preclinical and other research activities in Spain.
Added value to improve health
Lilly España President Nabil Daoud said, "It brings us great joy and satisfaction to have been awarded the 'excellent' rating and, although we have received this distinction on many occasions, it still fills us with pride to hear that our hard work and effort are once again being recognised", adding that "we will maintain our commitment to generating value, wealth and knowledge in Spain, promoting activities that provide greater added value in improving patient health and quality of life".
Ever since 2002, Lilly has received the top rating under the Profarma Plan, a joint initiative by the Ministry of Industry, Trade and Tourism and the Ministry of Health, Social Services and Equality.. This classification is reserved for companies that have their own production plant or R&D centre in Spain, and that engage in significant research activity.
Photo: Lilly