Sofinnova Partners leads Nuage Therapeutics seed round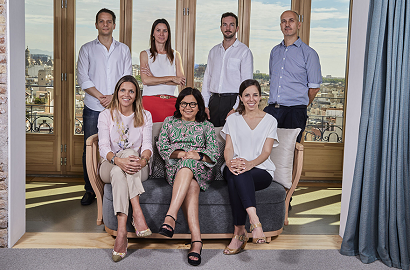 04 July 2023
The Catalan biotech company has raised €12 million for the development of new drugs
Biotech company Nuage Therapeutics has raised €12 million in a seed round led by French venture capital firm Sofinnova Partners and Spain's Asabys Partners, which specialises in healthcare investments. Innvierte –the CDTI (Spanish Centre for the Development of Industrial Technology) Innovation investment programme– and BStartup have also taken part.
This capital injection will enable Nuage to develop its core research programme against castration-resistant prostate cancer, as well as validating its drug discovery platform. The Catalan company is developing a drug-screening engine to identify intrinsically disordered proteins (IDPs) that undergo biomolecular condensation. By means of this patented disruptive technology platform, it is seeking to develop new treatments for diseases currently considered difficult to treat.
A strong pipeline
Nuage is a spin-off from IRB Barcelona and ICREA, and was founded by researchers Xavier Salvatella, Mateusz Biesaga, Denes Hnisz and Judit Anido, who serves as executive director. Its main programme, castration-resistant prostate cancer, is the second leading cause of cancer-related death in men. From their results, they hope to develop a strong pipeline against other cancers.
Maina Bhaman, a partner at Sofinnova Partners, describes the investment as a milestone, as it is the first they have made in Spain, "We're excited to expand our presence across Europe and partner with such a promising biotech company. Nuage's cutting-edge drug technology platform aligns perfectly with our mission to support innovative life science companies, and we look forward to working closely with the team to drive developments in the field of cancer therapeutics.
Innovative treatments
Part of the technology developed by Nuage Therapeutics has been funded by the Spanish Association Against Cancer (Asociación Española contra el Cáncer, AECC) and La Caixa Foundation. Asabys has also supported Nuage since its creation in 2021. Founding partner and managing director Clara Campàs explains, "When we met the scientific founders of Nuage, we were impressed with the potential of their science and quickly wanted to help them develop the next big breakthrough, providing innovative treatments for cancer indications."
Referring to the subject of their work, Judit Anido says that IDPs, "which perform key cellular functions, are implicated in numerous human diseases. They are perfect targets even though they have been historically neglected because they were considered 'undruggable'. Our approach has the potential to enable the treatment of a large number of patients with neglected diseases. We are delighted to attract such strong investors, reinforcing our belief that Nuage could lead the way in IDP identification.

Photo: Nuage Therapeutics