Spanish renewables continue to attract foreign capital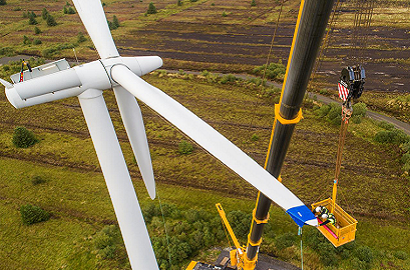 08 September 2023
The summer has seen a number of investments and the arrival of new companies
It has been an intense summer in the Spanish renewables sector in terms of attracting foreign investment. Several transactions have taken place, and a number of companies have decided to open a branch office in Spain, having taken interest in a market with very good prospects for both renewable energy sources that are now seen as 'traditional', such as solar and wind, and for emerging ones, like green hydrogen and floating offshore wind. The Government of Spain has already set aside 5,000 square kilometres for this, or 0.46% of Spanish territorial waters. Below we provide details on some of the deals.
Verbund acquires Viesgo for 460 million euros
One of the largest transactions was the acquisition of Viesgo by Austrian company Verbund. The deal, which was made public at the end of July, includes nine operational wind power plants in Spain with a total installed capacity of 257 megawatts. The Austrian company paid around 460 million euros to the previous owner, EDP Renewables. Verbund sees Spain as a strategic target market, and this purchase gives the company a strong presence in the country that it aims to strengthen going forward.
RES acquires Ingeteam renewable service division
On 1 August, British group RES announced the acquisition of Ingeteam's renewable service division, bringing its assets under management to a total of 35 billion euros, and making it the world's largest provider of renewable energy support services. RES CEO Eduardo Medina says that Ingeteam's services naturally complement RES's operations, "and will allow RES to bring meaningful benefits to companies, governments and society as a whole".
Imagina Energía acquires Quantica Renovables
The acquisition of Quantica Renovables by Imagina Energía, part of the Korean Hanwha Energy Corporation, was also announced in August, thus creating one of the largest solar energy developers in Spain. As a result of the acquisition, the company has nearly 80 megawatts of installed self-consumption capacity and 220 gigawatt hours of energy supply to homes and businesses. It expects to reach 23,000 customers and a turnover of 100 million euros this year.
KAO and Engie open biomass thermal power plant
On 12 July, Japanese chemical manufacturer KAO and French energy company Engie announced a 15-year agreement to construct, finance, commission, operate and maintain a plant that will produce thermal energy from certified forest waste biomass. The facility will supply energy to the KAO plant in Olesa de Montserrat (Barcelona), reducing its natural gas consumption and direct carbon footprint by 95%.
As well as reducing the environmental impact and using indigenous and local fuel, the new biomass power plant will contribute to sustainable forest management, fire prevention and forest improvement.
Alight opens office in Madrid to support European expansion
At the beginning of July, Swedish solar developer and power producer Alight announced the opening of an office in Madrid to support the company's growth in Europe. It is Alight's first European office outside its home country, and complements its headquarters in Stockholm.
Alight CEO Harald Överholm explains that his company prioritises remote working, although some employees like to have a meeting point, "so we are pleased to be opening an office in Madrid, where many of our employees are based. We will need to recruit and retain the best talent in the industry to achieve our ambitious goals, and establishing a centre in Spain – one of Europe's leaders in solar power – will support our recruitment and boost our European expansion."
Photosol opens subsidiary in Spain
On 6 July, French solar energy producer Rubis Photosol also announced the launch of a subsidiary in Spain. The company has already signed a co-development agreement with an experienced local player, which has not been named, and "whose mission is to identify and develop new solar and energy storage projects". The deal is part of the company's strategy for expansion in the European market.
These are just some of the transactions that have been completed over the past two months, but they provide a strong indication of the attractiveness of Spanish renewable energy to foreign investors.
Photo: RES