TotalEnergies grows in recycled plastics with acquisition of Iber Resinas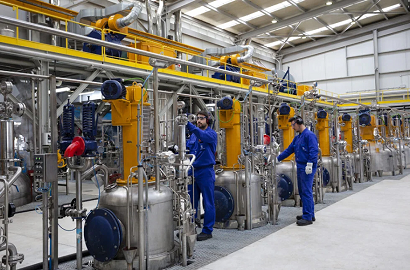 19 May 2023
The transaction involves taking over two recycling plants in Valencia and an attractive supplier network
Energy company TotalEnergies has announced the acquisition of the Spanish firm Iber Resinas, which is strongly positioned in the mechanical recycling of plastics for sustainable applications. The deal will serve to increase the French company's presence and production of circular polymers in Europe and extend its range of recycled products, as well as improving its access to raw materials thanks to Iber Resinas's network of suppliers.
The Spanish company, which has two plants in the province of Valencia, recycles polypropylene, polyethylene and polystyrene derived from domestic and industrial waste. Besides its network of suppliers, the firm has a large portfolio of direct customers to which it sells its products for the manufacture of automotive parts, packaging and construction materials, etc.
Creating synergies
In addition to producing and marketing oil, biofuels, natural gas, green gases, renewables and electricity, TotalEnergies develops, produces and sells polymers that can be incorporated into the plastics manufacturing process, such as polyethylene, polypropylene, polystyrene, their recycled equivalents and biopolymers.
Confident that Iber Resinas' recycling know-how will be a perfect match for TotalEnergies' polymer expertise, TotalEnergies senior vice president for polymers, refining and chemicals, Nathalie Brunelle, pointed out that "this acquisition is a further step towards achieving our ambition of increasing the share of circular polymers in our plastics production to 30% by 2030".
New challenges and goals
The owners and managing directors of Iber Resinas, Santiago Sanz and Borja Sanz, said that "joining TotalEnergies is not only hugely satisfying, but also an opportunity to strengthen and develop Iber Resinas. It will allow us to join forces to build on our work, knowledge and development in Spain and in the EU in the polymer recycling sector, and to rise to our customers' new challenges and meet their goals".
As TotalEnergies explained, producing plastics from recycled materials not only contributes to the circular economy, but also serves to reduce the weight of many products, thereby improving energy efficiency and reducing their carbon footprint. As well as increasing the percentage of recycled materials in its production, as a founding member of the Alliance to End Plastic Waste, which is made up of some ninety companies, partners and supporters, the French group is also committed to implementing solutions to eliminate environmental plastic waste, particularly in the oceans.
Photo: Iber Resinas