Volvo invests in road haulage operator Trucksters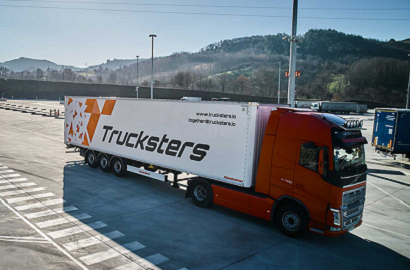 23 June 2023
It has participated in a Series B funding round that has raised 33 million euros
Automotive company Volvo has been one of the participants in the Series B funding round closed by the Spanish company Trucksters, in which it has raised a total of 33 million euros. The Swedish group participated through Volvo Group Venture Capital, which has been investing since 1997 in startups and growth companies around the world that create new services and solutions, as well as helping to generate new partnerships with the motor vehicle manufacturer.
Based in Madrid, Trucksters is a long-distance road transport operator that has created an innovative electric truck relay system based on big data and artificial intelligence. Volvo Group Venture Capital President Martin Witt stressed that this system provides "faster, safer and more sustainable transport".
Impressed by the achievement
Following the closing of the funding round, Witt said, "We are impressed by what Trucksters has achieved and see that the Volvo Group can add considerable strategic value to the development of its business. With a growing need for freight transport, relay systems can provide a solid structure for the electrification of long-haul transport, as well as for autonomous solutions in the future.

Trucksters was founded in 2018 by Luis Bardají, Gabor Balogh and Ramón Castro. In addition to improving the efficiency of road freight transport, the aim is to improve truck drivers' quality of life. The company's relay system reduces journey times by up to 50% on the four logistics corridors it currently operates, from Spain to Western and Eastern Europe and the UK.
Core values
According to Bardají, "Volvo Group Venture Capital's investment is a major milestone for Trucksters. We share many core values, such as safety, driver focus, sustainability and electrification, and we are delighted to be able to start this new phase together". The CEO also explained, "Our collaboration will allow us to implement technological advances that will improve safety in freight transport and, at the same time, encourage the adoption of electric trucks for a more sustainable industry."
As reported by Trucksters, other investors from previous rounds have participated alongside Volvo, including international investors Amplifier VC and Metavallon VC, as well as the German tyre manufacturer Continental. The new capital injection will be used to strengthen the technology and management team, expand new corridors and consolidate Trucksters' presence in international markets.
Photo: Volvo