"We decided to invest in Spain at a difficult time, but we were convinced that the country had potential."
Ardian is a global private equity investment firm originally founded in France in 1996 by the current President, Dominique Senequier, as the private equity division of the Axa Group. In 2013, the company was independently incorporated under its current name. Today it has over 1,200 clients worldwide, and manages assets worth $125 billion. The company, with a focus on sustainable investment, operates various lines of business: a fund of funds, direct funds including infrastructure, expansion, real estate, mid cap buyout, growth, co-investment and private debt.
In addition to the alliance with Enagás for promoting the production of renewable hydrogen, one of the most recent operations of the infrastructure division was the acquisition of fibre optic operator Adamo last October. This was the firm's first investment in the telecommunications sector, and the company they chose was one that provides services in rural areas with low internet penetration, and with a presence in 27 provinces across 14 autonomous communities.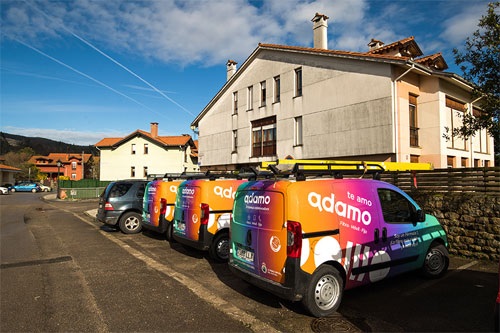 Ardian first arrived in Spain in 2015 and since then has steadily been opening up new investment sectors. What is your main focus in our country?
The opening of our new office in Madrid in 2015 allowed us to grow and to consolidate our presence in Spain, building a close relationship with our investors, the companies in our portfolio, and our collaborators. The Ardian teams that are active in Spain are Buyout, Growth, Infrastructure and Real Estate. Ardian has established itself as a significant investor in Spain, investing more than 2 billion through direct and infrastructure operations.
Infrastructure has always played an important role in your investments. Has there been a shift towards renewables?
Ardian began to invest in infrastructure in 2010, with the acquisition of part of the second stretch of the M-45 motorway. Later came the investment in CLH, where we became the majority shareholder, and this is where the internationalisation of the company began, making it more efficient and consolidating the shareholding. We also supported CLH, and helped them overcome the crisis in 2012 and 2013. Shortly afterwards, in 2015, we opened an office in Spain, and also decided to invest in the Vallvidrera and Cadí tunnels. We took the decision to invest in Spain at a difficult time, but we were convinced that the country had potential. This was later confirmed by the arrival of more international investors as the economy recovered. It was then that, following our business model, we started to disinvest in a series of investments. We had successfully anticipated the needs of the market, and were able to obtain a very good return. But it's important to remember that our objective is to invest, and to find new opportunities in different sectors as the market evolves. In this regard, we identified some very good opportunities in the renewables area (we have around 700 megawatts of capacity in Spain) and the fibre optic market (with the acquisition of Adamo, the leading rural FTTH company in Spain).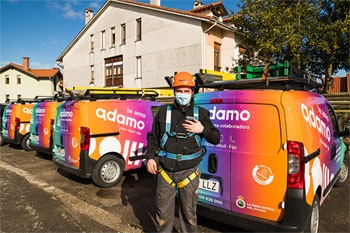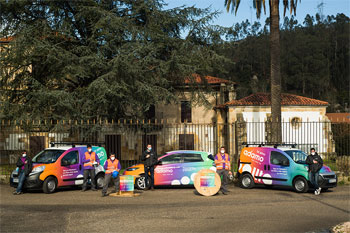 You've now signed an agreement with Enagás, which highlights your interest in green hydrogen. What is your strategy in this area?
At Ardian we want to help to combat climate change, and to do so we're focusing our investments on helping to decarbonise the economy. In this regard, green hydrogen is one of the vectors that we see as the most interesting, and with the greatest potential. Here we have AGR-AM, headed by Santiago Varela, which is the team that helps manage the renewable energy companies and the energy transition in Spain and Latin America. Ardian's strategy with green hydrogen is to stimulate investment in the sector, as we believe it has strong development potential. Within this framework we've developed a joint venture called Hy24 together with Five T, and we're currently setting up a fund dedicated to green hydrogen to invest in these types of projects that cover the entire value chain. The aim of the joint venture with Enagás is to promote green hydrogen production. To achieve this, investments will be made in a series of projects with different members of the consortium. This agreement will provide the necessary electrolyser technology and logistics solutions for green hydrogen. Spain possesses all the characteristics required to become one of the world's largest producers of green hydrogen (excellent renewable resources, offtakers and transport network) and our strategy is to make this a reality. We are very lucky to have Enagás as our partner for hydrogen in Spain.
What is the total volume of capital you have invested in Spain?
Spain is a strategic market for Ardian, and in particular for Ardian Infrastructure. We currently have investments worth more than €1.5 billion, not including CLH and the Vallvidrera and Cadí tunnels as these have already been sold. In the latest fund, the Ardian Infrastructure Fund, Spain represents around 35% of the total investment.
How important is Spain in the fund's strategy?
Spain is one of the five largest infrastructure markets in Europe. Over the years we have developed a network of relationships that enables us to understand the market very well. What's more, as we've always delivered on our investments, we have a very good reputation. The combination of these two factors gives us access to transactions that are unique. Furthermore, given this broad network, we've supported Spanish industrialists in their adventures abroad, achieving very good results and strengthening the relationship.
What kind of investors entrust their capital to Ardian?
Our client base primarily consists of institutional investors, such as sovereign wealth funds, pension funds, insurance companies, and other funds from all over the world.
What are the next challenges?
We are currently finalising our investment in the Ardian Infrastructure Fund V. The environment is very competitive, and the macroeconomic scenario for the next few years isn't looking very good. The challenge is to continue to invest very successfully, as we have done in the past, when we have generated excellent returns for our investors.
Fotos: Ardian