The German biopharmaceutical company invested 42.6 million euros in RD&I in Spain during 2021, 23% more than the previous year
Boehringer Ingelheim is a family-owned company that was founded in 1885 and which develops innovative therapies with a long-term outlook, aiming to improve the quality of life of present and future generations. As a research-driven biopharmaceutical company, it creates value through innovation in areas of high unmet medical need. Over 52,000 employees around the world serve more than 130 markets in the three business areas of human health, animal health and biopharmaceutical production.
The company is celebrating its 70th anniversary in Spain in 2022. Its commitment to Spain is clear if we consider the investments in RD&I, the allocation of production to its plants and the setting up of two international hubs dedicated to digitalisation and technology, with which Boehringer Ingelheim wants to lead the future.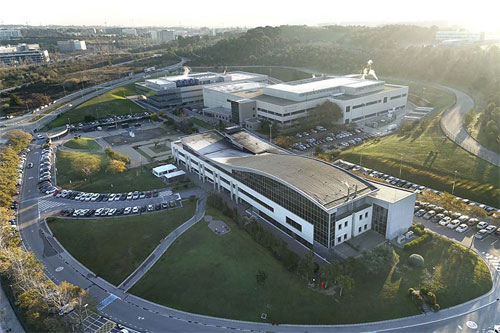 Boehringer Ingelheim is celebrating 70 years in Spain. What has your journey been like during this time?
Since its inception in 1952, Boehringer Ingelheim has transformed the lives of thousands of patients and families across the country. The company's growth and transformation over the years have been characterised by its philosophy of placing the patient at the centre of its activity and by its commitment in Spain. In terms of figures, the company invested 42.6 million euros in research, development and innovation (R&D&I) in Spain last year, 23% more than the previous year. This effort represents 9.6% of the net sales made by the prescription medicines segment throughout the year. As for workforce development, our corporate culture has adapted to the current context and needs, but the essence has remained the same for 70 years. The company, which has over 1,500 employees in Spain, invests over 1.5 million euros annually on training in Spain. Furthermore, its commitment to internal talent means that over 40% of vacant positions are filled with candidates from within the organisation and, likewise, its commitment to gender, generational and cultural diversity is evident in over 30 nationalities and 62.5% of women in management positions.
What infrastructure do you currently have in Spain?
Our corporate headquarters are located in Sant Cugat del Vallés (Barcelona), and we have two pharmaceutical production centres from where we manufacture medicines for over 100 countries. Firstly, our injectables and orals plant, which has been in operation since 1998. Secondly, the aseptic cartridge manufacturing and packaging plant for the Respimat range of technology-administered inhalers, which opened in 2019. In addition, we have two digitalisation and technology hubs and an international regulatory services hub. The company's ambition for these hubs is to allow it to become a digital leader in the pharmaceutical industry and to establish itself as a strategic global centre. This is why the group has announced an investment of over 60 million euros in these hubs, from where digital marketing and IT services are offered worldwide. We also want to continue to grow and double investment in the coming years and , we will strengthen these hubs during this period by expanding their workforces with over 60 new recruits.
How important is Spain for the company's strategy?
The company is committed to Spain as a strategic international site. We are very proud to be able to invest in the region to provide solutions to unmet medical needs. Moreover, this is development for the region, for the universities and for the community as a whole. In addition, it has implications for talent attraction, investment and innovation development. With our commitment to innovation, the company is confirming its value contribution to the country, allocating 53% of investment to research, with a total of 22.5 million euros. Spain stands out for its participation in 36 international clinical trials related to human health, with an investment of 9.4 million euros. Another clear example of this commitment to the country is the Respimat plant. It was opened in 2019 in Sant Cugat del Vallés, and is an innovative centre serving the world. It also produces the inhalation device for delivering the company's medicines to patients with asthma and COPD (chronic obstructive pulmonary disease). This plant represents an investment of 120 million euros, a model of innovation and sustainability for Boehringer Ingelheim worldwide, and an example of best practice for the entire company.
You have also chosen one of your Spanish plants to produce Jardiance, a new drug for type 2 diabetes.
The company is investing over 17 million euros in setting up this production line, which is in line with the transformation that the company is carrying out to contribute to satisfying human health needs. The Barcelona plant is expected to produce 1 billion tablets a year, which will be exported mainly to Europe and the United States from 2024. This new production line is a recognition of the Spanish team's excellence and professionalism. It also demonstrates our ability and competitiveness to offer and implement therapeutic innovations thanks to our production network.
What other investments are planned to celebrate this 70th anniversary?
We also aim to strengthen our commitment to sustainability through our Sustainable Development for Generations programme, with its More Health pillar, which aims to enable better health for people and animals, the More Green pillar, which drives reductions in natural resource consumption and the carbon footprint, and the More Potential pillar, which aims to co-create healthy, inclusive and sustainable communities. With this strategy, which we have used to implement 119 initiatives at  local level, we are putting sustainable development at the heart of our business.
What are your challenges for the future?
Our main objective will always be to contribute to the welfare of people, animals and the environment. To this end, I would emphasise further investment in R&D to realise the long-term opportunities we have identified, especially in the fields of cardio-metabolic, central nervous system and autoimmune diseases, as well as further progress in oncology and respiratory and retinal health. It should not be forgotten that, globally, we have over 100 ongoing clinical and pre-clinical projects resulting in the prospect of around 20 new medicines over the next seven years. And Spain is a strategic site for this, because we will continue to be committed to innovation and sustainability for human and animal health, with innovative medicines that improve the quality of life of present and future generations.

Photos: Boehringer Ingelheim