Cegid is set to continue acquiring companies from the industry in Spain following the acquisition of brands like Meta4 and Grupo Primavera
Cegid, a global provider of cloud business management solutions for finance (treasury, tax, ERP), human resources (payroll, talent management), CPAs, retail, entrepreneurial sectors and small companies, currently has some 500,000 customers and 4,400 employees, distributing its solutions in 130 countries.
The French company has a network of 700 partners between Spain and Portugal and has for a number of years been carrying out acquisitions to combine organic and inorganic growth. The group has two main business lines in Spain, where it sees huge potential growth: HR software and business management software solutions. It also acts as a digitising agent as part of the Digital Kit support programme.
With a robust, full-cloud business model, Cegid is making a long-term commitment to its customers, supporting the digitisation of companies from the smallest to the largest accounts. The company combines a pragmatic approach to business with its strong capacity for innovation and a deep understanding of regulations.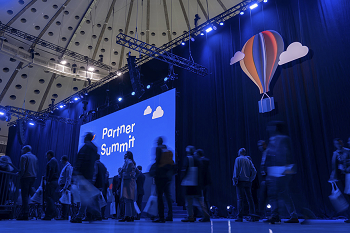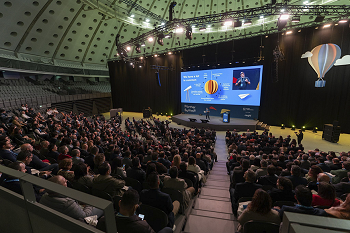 What brought Cegid to Spain?
Cegid entered Spain by acquiring Meta4 in September 2019. This enabled it to break into a market with lots of potential, extend its international reach and open key accounts in Spain, Portugal and Latin America.
What has been the trajectory of the company's acquisition plan?
In 2019, Cegid announced the acquisition of Meta4, a leading provider of payroll and cloud HR software solutions in Spain, and following this, the acquisition of Talentsoft and VisualTime, two companies offering HR tools for talent and time management, respectively. In September 2022, the company completed the acquisition of Grupo Primavera, at that time the leading independent cloud-based business management software platform in Spain and Portugal, and resulting from the fusion of fourteen companies (Ekon, Billage, Contasimple, GSE, Club del Asesor, Diez Software, Profiture, Prosoft, Primavera BSS, Eticadata, Yet, SaftOnline, Cloudware and Valuekeep). Since then, we have continued with our inorganic growth in Spain, acquiring Gestión Remota and Informàtica3.
Do you plan to continue making acquisitions?
Of course. Our goal is to maintain double-digit organic growth backed up by a firm commitment to inorganic growth.
Is your workforce only growing through acquisitions or organically too?
Both. Since we started in 2019, our goal has been to grow in a sustained and sustainable way. So, we still have the people from the acquired companies, which are now solutions within Cegid, but we have also brought in new talent, some from other industries, hybrid profiles and new skills. Diversity is essential in the current context.
How has the business evolved as a result of the acquisitions already made?
We have a very carefully planned acquisition strategy in which each acquisition is chosen because it is complementary and enriches our portfolio of solutions, be it in terms of geography, functionality or because it opens the door to us becoming leaders in an industry or accessing a target customer. It also enables us to provide more value to our customers as we integrate different solutions, offering them more functionalities and demonstrating that we are committed to innovation. Thanks to the acquisitions, we do at present have a very robust cloud-based solutions portfolio, something which has helped us to support our customers with their digitisation strategies and gradual migrations to the cloud, thereby realising one of our commitments.
How important is Spain for the company's strategy?
Spain is a very interesting market for the business management software sector at a time when the digitisation of companies is in full swing. And by acquiring Grupo Primavera Cegid has become the leader on the Iberian peninsular. We believe there is a lot of growth potential in Spain and Portugal as these are countries which, according to the statistics, have been lagging behind the European average when it comes to implementing technology. For example, if we analyse cloud solution penetration and adoption levels (2022), we see 29% in Portugal, 40% in Spain, 47% in Italy, 58% in France and 67% in the United Kingdom. The projected growth for the Iberian peninsular from now until 2026 is above the European average.
What is your customer profile in Spain?
We have customers of all sizes, from all areas and industries. We offer cloud solutions aimed at freelancers and micro SMEs, regular SMEs and also large companies (what we call "enterprises") in different areas (HR and business management, accounting, invoicing, taxes, customer and project management, and so on) and from various industries, such as consultancies and law firms, the construction industry, the industrial sector, maintenance, health, logistics and hospitality, to name but a few.
What other projects do you have planned for the medium and long term? What are the next challenges?
At the moment, we have a dual focus: on the one hand, to continue growing organically and inorganically as we have been doing up to now and, gradually, to become leaders in all the market segments in which we have a presence, always inspired by our customers. And on the other hand, with each step we take we are seeking to develop and grow our people and our ecosystem, in order to have a positive impact on society and those who are supporting us on our journey, and to live up to our motto, "make more possible".
Photos: Cegid