Empresas Polar has just opened a distribution centre in Spain that will serve Europe, Asia, Africa and Oceania
Venezuelan corporation Empresas Polar, a pioneer in the manufacture of pre-cooked maize flour, launched the P.A.N. (Productos Alimenticios Nacionales) brand in 1960. It is currently one of its most emblematic products on the international market, with a presence in 90 countries, and it is the world's leading brand of pre-cooked maize flour, with around 61 years of tradition and experience.
In Spain, the company has its own operation through Alimentos Polar España, including a manufacturing centre for frozen and chilled products and beer. It has in addition just opened a distribution centre that will serve four continents, as well as four of its own shops, which aim to offer a unique consumer experience for P.A.N. products.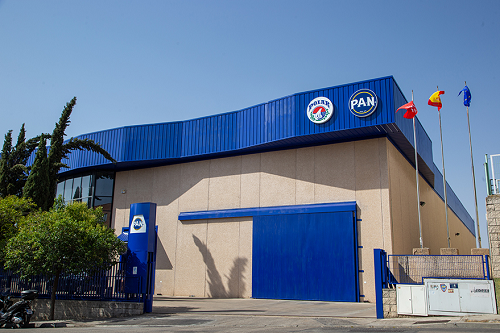 When did Empresas Polar arrive in Spain and what aim did you have in mind?
Empresas Polar arrived in Spain many years ago, with its flagship product - pre-cooked corn flour. With this product, we entered the Spanish Latino market and little by little we have diversified our target market. In 2020, we invested in Spain, thus building the strategic pillars that have enabled the brand to be more competitive in global markets, with a range of products adapted to suit different trends and cultures, demonstrating the versatility and benefits of our portfolio.
What was the aim of the 2020 investment?
We set up a production centre in Spain, which now employs more than 300 people. We've been growing exponentially in recent years, and will continue to expand to keep up with demand. We started out with a small 60 square metre workshop, and we currently have a plant that covers 5,000 square metres.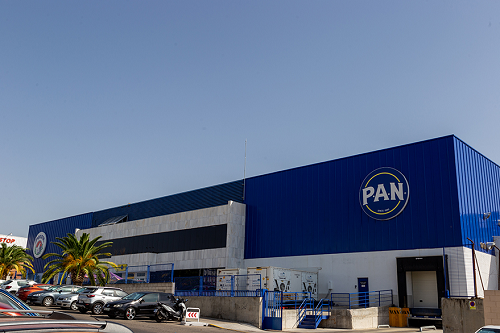 How do you balance imports with local production?
At Empresas Polar, we work with a long-term vision, and are constantly studying opportunities for growing our operations. In terms of local production, we have our entire portfolio of frozen and chilled products, as well as beer. The only products we import are those we don't produce in Spain, such as flour and malt (a carbonated beverage made from malted barley).
You've now opened an international distribution centre. What will your mission be here?
This new centre is aimed at distribution in Europe, Asia, Africa and Oceania. We're thereby strengthening our presence in these regions and seeking to increase capillarity.
Do you plan to make further investments in Spain?
We constantly invest in the ongoing improvement of our processes, with machinery and quality control.
How are things going in Spain overall?
We're very happy with the results, and the response of the Spanish public. The brand is achieving greater recognition every day and has won the trust of our consumers at a global level. Sales have grown year on year, breaking records each year.
How important is Spain in Empresas Polar's strategy?
Spain represents a significant percentage of global sales. Moreover, given Spain's links with Latin America, we believe we have a strategic starting point for popularising our flavours. Similarly, Spain's geographical position is advantageous when it comes to marketing and distribution, both in Europe and on other continents. We've developed important commercial relationships with large supermarket chains in the region, not only in Spain, with a view to expanding our portfolio and our presence throughout Europe.
What is the profile of your customers in our country?
Large supermarkets, hypermarkets, a high number of customers in the HORECA channel. We're attracting more and more Spanish consumers who are interested in trying new flavours and making them part of their regular shop.
What projects do you currently have underway?
The latest novelty is the launch of frozen ready-made arepas, which is an important milestone for our company; it's a key step along the way to bringing a key product in Venezuelan gastronomy to the global public. The next challenges are to internationalise our gastronomy and flavours to continue positioning the brand as the consumer favourite.
Photos: Empresas Polar