Ericsson celebrates 100 years in Spain with 2,200 employees and three R&D centres at forefront of cutting-edge technologies
Ericsson's history began in 1876, and since then the Swedish company has been dedicated to providing technology to any company offering communication services. In its early days, it did so by deploying the first telephone lines and radio solutions. For many years, it manufactured telephones, first landline and then mobile, and today it provides the technology to deploy mobile phone networks.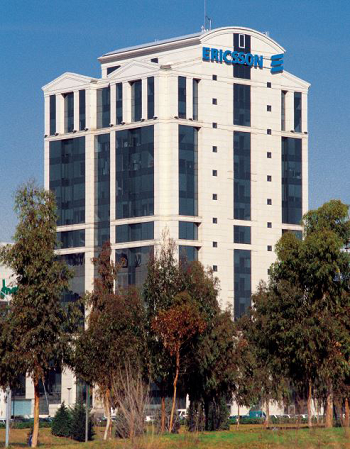 Ericsson is also currently putting in place the technology to realise the full potential of 5G and the infrastructure to help enable the internet of things, machine learning, artificial intelligence and big data projects. In short, as Andrés Vicente, President and CEO of the company in Spain, explained, "We enable and optimise the value of connectivity by creating technology and services that are easy to use, adopt and scale."
Its solutions portfolio includes networking, software, cloud services, enterprise wireless solutions and a global communications, technology and new business platform. It certainly differs greatly from the offering Ericsson had when it was first established over a hundred years ago, but the goal remains to help its customers go digital, increase their efficiency and find new sources of revenue.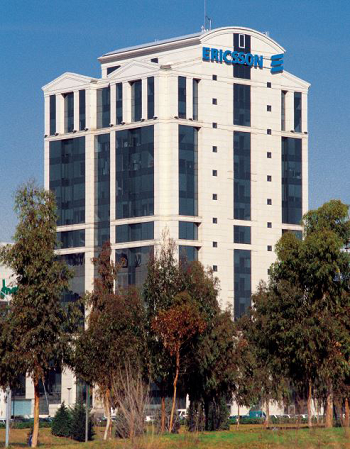 This year marked 100 years of Ericsson in Spain. What remains of that Ericsson in today's company?
Ericsson's priorities in 1922 and 2022 are the same: to achieve a world where connectivity improves people's lives, redefines business and helps achieve a sustainable future. For 100 years, we have been working to create a place where technological innovation is a positive force.
What have been the company's most important milestones in Spain?
Many milestones have marked Ericsson's journey in Spain over the past 100 years. From the first major contract signed in 1926, to automate the telecommunications infrastructure for San Sebastian, to much more recent times, when we have become a technology partner to all operators for deploying 5G and a key player in its boom thanks to pilot projects and hundreds of use cases. In between, there have been many other key moments, such as the creation in 1984 of our first R&D centre in Spain, or 1998, the year in which we became the leading supplier of digital mobile telephony networks, providing five networks to three different operators: Telefónica, Airtel and Amena.
Both inside and outside Spain, you have grown organically and also through acquiring other companies. What have been the most important deals?
One of Ericsson Spain's most important deals was the 1995 acquisition of Indelec, located in Zamudio (Bilbao), which became the industrial base for the company's radio business. Since joining the group, Indelec has been assigned major projects and has established itself as a Global Competence Centre. It was even at the centre of designing one of Ericsson's most important handsets, the R250 Pro, a waterproof, dustproof and shockproof mobile phone. In the 21st century, Ericsson Spain acquired the Spanish startup NetSpira Networks in 2005 to strengthen its mobile solutions offering. Tandberg, a company specialising in encoding, managing and handling video content, was acquired in 2007. HyC, a firm specialising in IPTV technology, was also acquired in the same year. At the end of 2010, another important acquisition took place, this time in the R&D area, with the incorporation of Optimi Corporation, a startup dedicated to developing products and solutions to optimise traffic management for mobile networks, which has become another of our global innovation centres. Most recently, in 2020, we acquired Barcelona-based Genaker, a provider of push-to-talk solutions for critical communications.
What infrastructure do you have in Spain?
In addition to our headquarters in Madrid and offices in Barcelona and Seville, Ericsson has three state-of-the-art R&D centres in Spain: in Madrid, Malaga and Barcelona. We currently employ over 2,200 people.
Three R&D centres: why did you decide to invest in this field in Spain? What kind of projects do these centres work on and how many people do they employ?
Constant innovation is part of our philosophy. It is in our DNA, and Spain is a country at the forefront of technology and at the forefront of many aspects of telecommunications. The commitment to R&D in Spain is due to the fact that Spain has the ecosystem, talent, creativity and capillarity of fibre and 4G required to lead Europe. It is also because the Spanish government is determined to make the digital transition one of the spearheads of Spain's economy. Our centres in Madrid, Malaga and Barcelona are world leaders in key areas like critical 5G core network functions, network design and optimisation using artificial intelligence and mission-critical push-to-talk solutions. In total, Spain's R&D centres employ around 900 highly qualified professionals of over 20 nationalities.
How important is Spain for the company's strategy?
Spain is one of the most important markets for Ericsson in Europe, and we are a key subsidiary due to our R&D contribution. As such, most of Ericsson's 5G core network infrastructure innovation for the world is developed in Spain, and Ericsson's 5G networks deployed in Korea, the US and Europe were designed at the Madrid R&D centre. In fact, 40% of the world's mobile traffic (380 operators in 180 countries) flows through solutions developed in Madrid.
This specialisation in deploying infrastructure like 5G has marked your development. What is your customer profile like today?
Our main customers in Spain are telecommunications operators, with whom we are currently deploying the 5G network. However, we are also active in many other sectors through 5G pilot projects and use cases. As such, we have customers in almost every sector, including automobiles, energy, utilities, construction, manufacturing, mining, first aid, logistics and many more. In Spain, we can highlight the projects recently developed together with Applus+ Idiada, Navantia, Gestamp and Ford, for example.
What projects do you currently have underway, and what are your next challenges?
The challenge we now face is truly ambitious. Our aim is to create connections that make the unimaginable possible. At Ericsson, we want to help solve some of the world's biggest challenges, such as climate change and the digital divide, by using technology. We believe we can do this by focusing on promising technologies already enabled by 5G, such as virtual reality, Industry 4.0 and mobile robotics, as well as more innovative trends, such as the internet of senses.
Photos: Ericsson