With 25 years of presence, Inetum's role in Spain was boosted with the purchase of Informática El Corte Inglés in 2020
Inetum is a French information technology (IT) company that provides digital services and technology solutions worldwide. It is part of a global group of the same name that enables companies and institutions to make the most of the digital flow. In a context of ongoing movement, where needs and uses are constantly reinventing themselves, the Inetum Group is committed to innovating, adapting and staying ahead of the curve.
With a growth strategy that combines organic growth with the acquisition of companies to increase market share and give it a presence in new regions or complement its offering, its biggest milestone in Spain was indeed the acquisition of Informática El Corte Inglés in 2020. The merger was completed last year and now the group is awaiting an international acquisition process whereby it is expected to pass from the hands of the Qatari group Mannai Corporation to Bain Capital, which will allow it to accelerate its growth.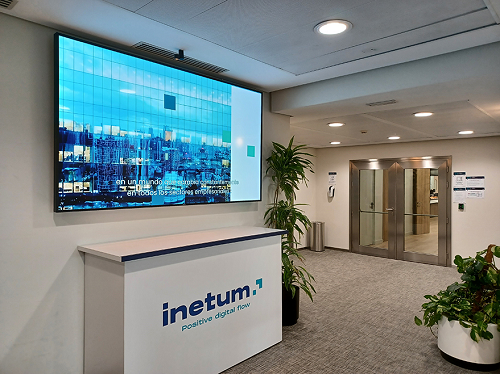 What brought Inetum to Spain?
Inetum as a brand arrived globally in October 2020, following the acquisition of Iecisa (Informática El Corte Inglés), which was a very important milestone for the multinational company. However, the group's (formerly Gfi Group) presence in Spain dates back to 1998. In a few months' time, therefore, we will be celebrating 25 years in which we have consolidated our position in the market as one of the top four, accompanying leading companies in all industries in their digitalisation processes.
How has the company evolved over the past 25 years?
We are among the four largest IT consultancies in our country. We have been registering strong organic growth, mostly in double digits, for a number of years now and we intend to continue this trend. Following the merger of the two companies, Spain accounts for around 30% of the group's turnover, a percentage that is also growing. Our portfolio of solutions includes comprehensive services and solutions that cover the entire IT process, from consulting to maintenance, including the implementation of solutions, testing, own products, outsourcing and so on. We do so with deep industry and territorial knowledge and always with an eye on innovation.
What infrastructure do you have in Spain?
Inetum is present in 25 cities in Spain. We also have a FabLab (a centre for co-creation and co-innovation with our customers), seven software factories and three SOCs (security operations centres).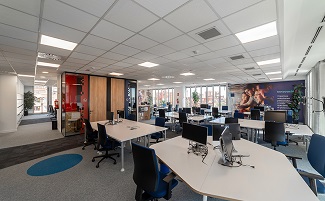 Spain is one of the countries where you have the most employees, and you have announced new recruitment processes in 2022. How much will the workforce grow?
Inetum employs 27,000 people in the 26 countries in which we operate. In Spain, we had more than 6,500 professionals at the beginning of the year. This year, the group expects to hire 7,000 professionals globally, 1,900 of which will be in Spain. At this point, I would like to stress that attracting the best talent is our main priority.
How important is Spain in the company's strategy?
Spain is a priority area in Inetum's strategy. We have closed 2021, the first full year as a single company in Spain, with revenue exceeding €670 million and for this year, we have a target of €720 million. We expect to grow at a rate of over 7%, a target we consider ambitious but achievable.
What investment has the company made in Spain?
Our strategy is to combine organic and inorganic growth by acquiring companies based on three criteria: strengthening our presence in specific regions, gaining market share and ensuring that the company's solutions complement our offering. In this regard, the acquisition of Iecisa (Informática El Corte Inglés) in 2020 was a milestone in the history of the group in Spain.
What is the profile of your customers?
Historically, we have worked with large corporations from all sectors and public administration, which is significant in our business, around 40%. However, we are also committed to becoming a leading partner for SMEs, through services and solutions designed for them. In terms of technology, Inetum puts a lot of focus on areas such as cloud computing, cybersecurity and the smart workplace, as well as disruptive technologies such as artificial intelligence, blockchain and predictive maintenance.
What are the next challenges?
To keep implementing our strategy by combining organic and inorganic growth. We are also currently nearing completion of the sale by the Qatari group Mannai Corporation to Bain Capital, which will enable us to accelerate our growth.
Photos: Inetum