Novartis will invest 77.4 million euros to construct its sixth production plant in Spain and expand two others 
Novartis came into being in 1996 through the merger of Ciba-Geigy and Sandoz. However, its history goes back much further. As the President of the Novartis Group in Spain, Jesús Ponce, explained, "We have evolved as an organisation over centuries, ever since 1750, always staying at the forefront of knowledge and thus achieving a positive impact on the health of the population".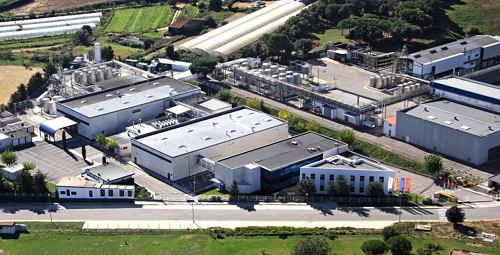 .The Swiss-based pharmaceutical company's core values are technology leadership in research and development, commercial excellence, access to treatments and data science. In short, and as Ponce said, "It is reimagining medicine to improve and prolong people's lives. That is our purpose."
In 2021 alone, the multinational's innovative treatments and therapies helped improve the lives of over 750 million people worldwide, ten million of them in Spain. Its developments cover most illnesses, from cardiovascular disease and cancer to rare diseases of genetic origin.
How long has Novartis been active in Spain?
Novartis, together with its predecessor companies, has over 100 years of commitment and industrial presence in Spain, aimed at achieving our purpose of reimagining medicine to improve and prolong people's lives. Over the years, we have as a result prioritised our activity based on five pillars: commitment to the talent of our employees as the best guarantee of innovation and dedication; developing innovative solutions and maintaining a high level of investment in R&D&I; achieving operational excellence at our production plants; driving digital transformation; and providing value to society and patients.
A century is a long time; how has the company evolved?
For most of human history, average life expectancy was around forty years, with high under-five mortality and a short life marked by disease. However, at the beginning of the 20th century, something happened that would change the course of history. The development of modern medicine and the pharmaceutical industry became important catalysts for increasing human life expectancy. Since then, discovering and developing innovative treatments, as well as finding new formulas to make them accessible to the greatest number of people in the shortest possible time, are the driving forces for the over 104,000 people who make up our team around the world, and the nearly 2,100 people who make Novartis a reality in Spain. Multidisciplinary professionals who carry out their work with excellence, placing the patient's needs at the centre of their daily work.
What infrastructure do you have in Spain?

In Spain, Novartis has its headquarters in Barcelona, a corporate office in Madrid and partners throughout the country. It currently has five production plants. Two of them, in the province of Barcelona, specialise in anti-infectives: one producing semi-synthetic penicillins in Les Franqueses del Vallès and another manufacturing sterile penicillins in Palafolls. The other three specialise in radiopharmaceuticals, with radioligand plants in Barcelona, Murcia and Zaragoza to accelerate the development of innovative technology. In addition, the construction of a new radiopharmaceuticals plant in Salamanca has recently been announced.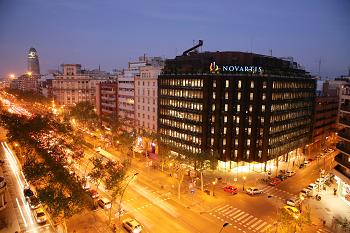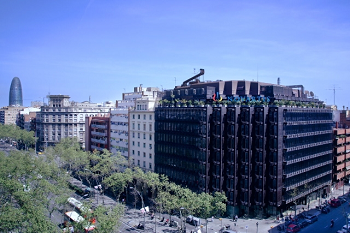 How important is Spain for the company's strategy? Has it changed with the recent restructuring of your departments?
Spain is key for Novartis due to the strong involvement of the patient and professional community, amongst other reasons. It is also very important for our biomedical advances; so much so that we are already the first company starting clinical trials in Spain, and Spain does in addition play a major role in our production strategy. For example, we are working on developing an innovative prostate cancer drug in Spain, and the country's role in our strategy will not change. On the contrary, we hope to be able to leverage it and continue working with our health ecosystem.
You recently announced an industrial investment of 77.4 million euros in Spain by 2024. What projects are planned?
We will spread the investment over three production sites. We will allocate 12.9 million euros to the new Castellanos de Moriscos factory in Salamanca, where we will be able to promote nuclear medicine projects, such as therapies based on radioligands. We will complement this boost with 1.5 million euros to expand the Almunia de Doña Godina plant in Zaragoza and 63 million euros for the Palafolls plant in Barcelona. These expansions will enable us to create a total of over 120 jobs: 80 in Barcelona and 40 more spread between the Salamanca and Zaragoza facilities.
You also invest heavily in clinical trials in Spain. How many trials are underway and in which areas?
In 2021, we invested over 90 million euros in 287 trials, 125 of which were phase I and II trials. 7,753 patients participated in these, making us the number one company in Europe in terms of patient participation. We currently have over 150 research projects underway to develop advanced gene and cell therapies for diseases with no alternative treatments. We focus on the areas of oncology, dermatology, hepatology and neurosciences.
Photos: Novartis