XPO has opened eleven logistics centres on the Iberian Peninsula in the last three years, and another six are planned for 2024
When US multinational XPO Logistics acquired French company Norbert Dentressangle in 2015, a new transport and logistics provider with a global presence and one of the largest fleet networks in Europe was born. Over the years, it has grown rapidly in the fields of contract logistics, freight brokerage and global freight forwarding, while combining world-class customer bases that include many of the world's largest multinationals.
XPO has positioned itself in this time as a leading provider of innovative transport and logistics solutions in Europe. The company operates different lines of business: last mile deliveries of bulky goods, committed capacity, full truckload, less-than-truckload, and global forwarding. In Spain,  XPO is a leader in the full truckload, pallet and night delivery segments, says Massimo Marsili, and a benchmark in last mile services for bulky goods.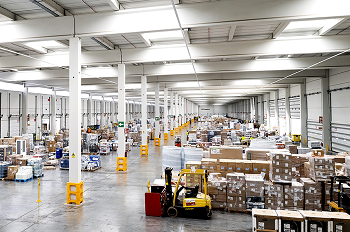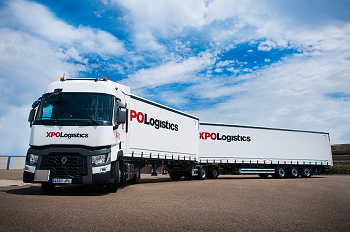 When did XPO arrive in Spain?
XPO laid down foundations in Spain when it first arrived in Europe. What was the aim? To continue to provide quality customer service and leadership with a firm commitment to technology and sustainability - two of the main factors that set the company apart. XPO is investing to keep growing in Europe, which does therefore mean Spain. Evidence of this lies in the launch of the company's own Freight Optimiser Platform, which was introduced in Europe to develop best-in-class brokerage capabilities. Another example is the introduction of the last mile service in Spain in 2018, a service that has shown a clear upward trend since the very beginning, with double-digit growth year-on-year. The company closed 2022 with a turnover of 530 million euros in Spain, further consolidating the continuous growth achieved over more than a decade. XPO's pallet network in the Iberian Peninsula covers 229,000 square metres and includes 1,020 loading and unloading docks, with a total of 72 transport and distribution centres. In terms of numbers, XPO has its own fleet of some 2,600 trailers in Spain.
You have announced six new warehouses on the Iberian Peninsula this year. What infrastructure do you have in Spain?
XPO plans to open six new logistics centres in Spain and Portugal by 2024, covering a total of more than 60,000 square metres, and which will enable us to increase our logistics capacity by more than 30%. Over the last three years we have launched eleven logistics centres, in the municipalities of Alicante (announced at the end of May), La Coruña, San Fernando de Henares (Madrid), Castellbisbal (Barcelona), Benavente (Zamora), Heras (Cantabria), Irún (Guipúzcoa), Lugo, Valencia, Vitoria and Pombal (Portugal).
The logistics sector in Spain shows strong growth. How important is the country in XPO Logistics' strategy?
Spain is the third most important country in Europe for XPO, after France and the UK. In 2022, XPO had a turnover of close to 3 billion euros in Europe, 530 million of which was generated in Spain - an increase of 12% compared to 2021. With regard to XPO's long-standing leadership in the pallet market, the company delivers more than 5.1 million pallets a year, around 21,000 each day. The last mile segment does in addition represent around 33% of XPO's total turnover in Spain, growing by around 15% in 2022. Together with multimodal transport services, these last two segments will continue to contribute to XPO's short- and medium-term growth in Spain.
What makes you stand out from your competitors?
At XPO, we are different because we are constantly working on analysing and developing new solutions that optimise transport and logistics operations in Spain. We are a company with a firm commitment to digitalisation and the huge benefits it brings in terms of sustainability. In fact, route optimisation and the use of biofuels are two of our major innovations, and thanks to the use of HVO biofuel we are able to reduce our CO2 emissions by as much as 90%. XPO's proprietary XPO Connect portal is in addition an industry-unique platform that provides virtual access to the company's full range of transport services. The technology uses machine learning to analyse historical data and market conditions in seconds, constantly evolving to help shippers and carriers buy and sell freight. This portal also allows our customers to track their orders in real time. Another example of XPO's ongoing innovation and development is the launch of a last-mile chatbot. Using artificial intelligence, an automated call is made to the ultimate consignee to inform them of the exact time and delivery point for their order, with the aim of improving the customer experience in last-mile home deliveries. Furthermore, we do in this way achieve a reduction in our carbon footprint, as it avoids unnecessary journeys when the customer is not at the agreed collection point.
How many employees do you have in Spain?
XPO has around 1,500 direct employees in Spain, with very diverse professional backgrounds and over 3,000 positions. Worldwide, XPO has 38,000 employees. People are at the heart of XPO's business, which is why we are committed to investing in training and development for our employees. This commitment is reflected in the fact that for the fifth consecutive year Forbes magazine has named XPO as one of the 100 best companies to work for in Spain. Logistics and transportation is an innovative, dynamic industry that is constantly growing, which means that the demand for skilled professionals is both constant and diverse. XPO is committed to the recruitment and retention of talent, and supports programmes such as FP Dual in Spain and the XPO Graduate Programme in Europe.
What is your customer profile in Spain?
XPO has a broad portfolio of customers with very diverse profiles, ranging from omnichannel retail to the food, industrial and automotive sectors. For example, in the case of last mile services, we have dedicated last mile centres in Seville, Malaga, Valencia and San Fernando de Henares (Madrid). Some of our most important customers are Inditex, Ikea, Leroy Merlin, Stellantis, Makro, Sprinter, Parfois, Druni and Electrolux, to name but a few.
What challenges lie ahead of you?
At XPO we work hard to provide the best service to our customers, and the best working environment for our employees, based on positive factors such as investment in training, sustainability and digitalisation. One of our objectives is to further our innovative strategy by investing in tools that will enable us to optimise routes and minimise our carbon footprint, as well as  promoting multimodal transport, and many other initiatives. This also calls for synergies with companies and institutions. We recently announced a partnership with Repsol for the launch of our LESS (Low Emissions Sustainable Solution) in Spain. This is an innovative decarbonisation initiative developed by XPO to offer its road transport customers a faster transition to the use of a renewable fuel, known as HVO (hydrotreated vegetable oil), which is capable of reducing CO2 emissions by up to 90% compared with conventional fuels.
Photos: XPO