Kronospan is building its third Spanish factory, in Tarragona, with an investment of EUR 400 million
Established in an Austrian sawmill in 1897, Kronospan is now the largest manufacturer of particle board and laminate flooring in the world. Most of its 40-plus factories are in Europe. Two of these are located in Spain, in the province of Burgos. They were bought from the Interbon Group in 2012, marking Kronospan's arrival in Spain. Since then, the company has invested EUR 270 million in its modernization. In addition, it is now investing a further EUR 400 million in the construction of its third Spanish plant, located in Tortosa (Tarragona).
In Europe, a quarter of all pieces of furniture manufactured uses its panels. Those produced in Spain are not only consumed in our country, they are exported to Portugal, North Africa and Latin America, thanks to Spain's strategic location. To manufacture them in Spain, the company purchases sustainably sourced wood from all over the country and thus contributes to the development of the rural environment and local suppliers. In addition, 80%of the wood from its particle board is sourced from companies specialising in the recovery of wood waste for recycling and reuse.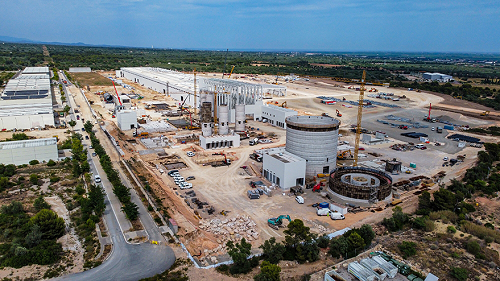 What was Kronospan's aim when it acquired the Interbon Group factories?
The aim was to consolidate the company's position in Spain and keep growing. In 2012, Kronospan acquired two panel factories, one in Burgos and the other in Salas de los Infantes (Burgos). When we arrived, the facilities were very dilapidated and the workforce was quite demoralised as a result of the  insolvency situation at the time. Kronospan launched a modernisation megaproject which resulted in the two most modern plants in the Iberian Peninsula. In addition, construction began on the third Kronospan factory in Spain in 2021. It is located in the municipality of Tortosa and is expected to be operational by the end of 2022.
What investments has Kronospan made in Spain during these years?
Since Kronospan acquired the factories, it has invested more than EUR 210 million in the Burgos plant and more than EUR 60 million in the Salas plant. Furthermore, investment in the Tortosa factory is expected to exceed 400 million euros. Hiring workers has always gone hand in hand with these investments, as the permanent workforce has increased year by year. There are currently 449 workers and many more are expected to be hired for the launch of the new factory.
What infrastructure do you currently have and how do you plan to grow?
Kronospan is currently immersed in the new Tortosa project. We are in addition building a railway branch line in Burgos so that the train can reach our facilities. It is a public-private project with an investment of EUR 14 million. This new infrastructure will boost exports by making it easier to get the panels to a port. From there, they will be exported via boat to North Africa and South America. The construction of another railway branch line in Tortosa is also planned for the same reason.
What is Spain's role in the company's strategy?
Due to its geographic location, Spain is the country that exports panels to Portugal and all of North Africa. In addition, thanks to our ties with the Americas and our common language, we export to all of South and Central America. The influence of Spain in the group is therefore indisputable.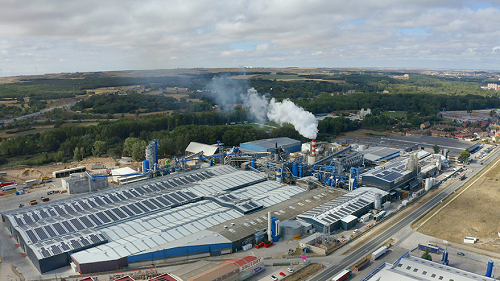 What is the profile of your customers in our country?
We have two main customer groups: industrial companies mainly involved in the manufacture of kitchens and bathroom furniture; and warehouses that distribute our products to smaller manufacturers.
What are the next challenges?
Kronospan's challenges include consolidating exports to the Americas and increasing market share in the Iberian Peninsula. As for the former, Kronospan already sells its products in countries such as Peru, Chile, Costa Rica, Panama, Puerto Rico, Colombia, Dominican Republic, Ecuador, El Salvador, Guatemala, Honduras and Mexico, having a great presence in the last on this list. However, the strongest markets are Spain and Portugal, together with the South of France, thanks to their proximity. This is where the focus is, on short-term growth.
Photos: Kronospan