Since its arrival in Spain with the purchase of Globally, Newlink has invested three million euros and created 80 new jobs
Newlink Spain is part of the Newlink Group, a Spanish-speaking strategic communications consultancy firm based in Miami (Florida, USA) with offices in many Latin American countries. It first appeared in Spain with the communications agency Globally, created in 1997 and a pioneer in many aspects: it was one of the first to incorporate its own creative team; it entered the digital environment when very few brands and agencies were taking a chance on it and it was ahead of the market in positioning some of its customers in "lifestyle".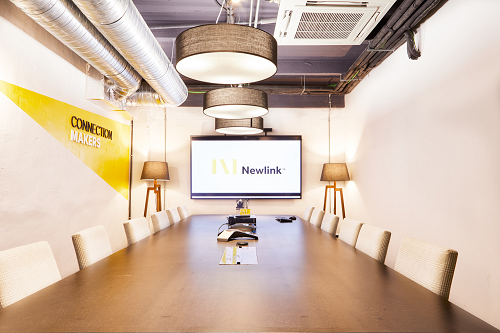 Ever since Newlink arrived in Spain with the acquisition of Globally, the two companies have been working together to continue innovating, focusing on creating relevance and understanding with society, adapting to changes and accompanying brands in the development of their business goals. To do this, they work in partnership with customers, for whom they become travelling companions.
Brand, reputation and organisational culture are the three distinct areas this agency focuses on. This year it has opened a branch office in Malaga to be close to the many companies that are choosing the Andalusian city as a gateway to Spain, and some of them to Europe. It divides its efforts in these areas into different disciplines: strategy, reputation and public affairs, consumer brands, food and beverages, tourism, liveness and events and digital marketing.
"We are in a fast-paced and transparent environment, at a moment in time that demands social awareness and collaboration," says Olivier Vallecillo, CEO of Newlink Spain. "So, we base our strategy on creating connections based on a purpose that is common to the audience and the brand."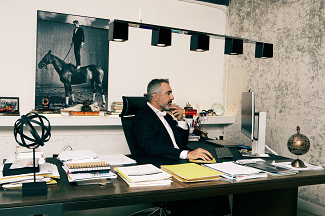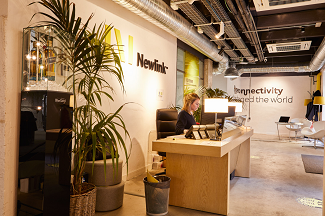 Why did Newlink choose to buy Globally as a way into Spain?
Both Globally and Newlink shared the same passion for business, innovation, customer focus, creativity and a drive for ongoing improvement. We are both in search of creative solutions to the challenges posed by customers, working collaboratively to come up with the best proposals. Newlink Group's strategy was to reach out to Europe and the way to do so was through Spain. It was in this way extending its offer to our country, a market they were very interested in. Having so many points in common, as well as Globally's experience and leadership in Spain, led to the closing of the agreement.
What were your objectives when you arrived in Spain?
One of Newlink Group's goals was to have a presence in Europe, Spain being a gateway to understand the customs and idiosyncrasies of this market. So far, these expectations have been met and even exceeded. The partnership of both brands has allowed the company to grow in our country, to open new divisions that were already underway in other countries, to synthesise our offer, making it richer through the creation of specific programmes in each of the areas of specialisation, and, most importantly, to bring new talent into the Newlink family.
How important is Spain in the company's strategy?
Spain is one of the leading countries in terms of the quality of its customers, their level and the type of services it offers. We are also a reference for the group in some areas that we had already implemented in Globally, such as consumer brands, food and beverages and events.
What investments has the company made in Spain?
The group has invested around 3 million euros, mainly in tools, support and a change of offices to a larger and more conceptual space. During these years, we have made a major investment in talent, with the creation of some 80 jobs, some of which were created to cover the needs of newly created areas or business lines, such as the creation of an expert team in corporate and brand strategy and, with the start of the agreement with Newlink, the creation of a reputation and public affairs team, made up of over 15 people today.
What is the profile of your customers?
We have very varied customer profiles, ranging from well-known international companies, listed domestic companies and leading brands in the country to medium-sized companies and some SMEs. We also cover practically all industries, as our services are cross-cutting and can be applied to almost any industry.
What goals have you set for the new Malaga office?
We are very happy with this project, which we started at the beginning of the year, and where we are now fully operational with several projects underway. The reception in Malaga has been exceptional. For our part, we want to continue to contribute to the excellent economic, cultural and technological growth of the city and to add value to every project we work on. We also do our bit by being champions of Malaga, both in Spain and abroad at our international offices. As set out in our business plan, in economic terms we will contribute to the revitalisation of Malaga's economy to the tune of 1.5 million euros during the first two years, as well as creating between ten and twelve jobs, and in addition to the indirect employment that will be created in the city. As a contribution to local companies, and in addition to the possibility of working with our experienced international network, we offer a different way of doing things. We have a proprietary methodology and programmes that will enable them to connect their brand with audiences through a common purpose.
This is your third office, along with Madrid and Barcelona. How many employees are there now?
At Newlink Spain we currently have around 160 people. We are constantly growing, we are one of the leading companies in new hires in our industry. For us, talent is one of the cornerstones of our proposal, the quality of our services is closely linked to talent and we are very proud of the exceptional team we have.
What projects do you currently have underway?
In recent months, we have seen that the growth of the company itself has led us to specialise in certain areas, such as consumer brands and food and beverages, which arise strategically from the need for this specialisation and customer demand. Projects are also emerging with the aim of differentiating supply in various industries. We will as a result soon be launching a new own brand focused on creating corporate experiences. We are at the same time working to strengthen our offer in organisational culture. At Newlink, we are constantly on the move, listening to the market and adapting our structure and services to new trends and demands.
Photos: Esmeralda Martín