The pet insurer has 20 employees in Spain and will be hiring another 70 over the next two years
Santévet came into being in France in 2003 with an original idea: to provide health insurance for dogs and cats, with the aim of making sure that the animals have access to the best veterinary care. As recently appointed Country Manager for Spain Isidro Amat explained, Santévet differs from its competitors in that its policies do not exclude any specific breeds and guarantee coverage in any country in the world and at any time, throughout the pet's life. To guarantee freedom of choice when it comes to selecting a vet, they also offer reimbursement of up to 90% of the costs within a maximum of 48 hours.
The insurer, which specialises exclusively in pets, began operating in Spain in 2017, setting up an office in Barcelona that employed 20 people. The company is currently growing in Spain, and will be recruiting 70 new professionals over a period of two years. In the future, the plan is to extend the service to other pets according to demand, just as they did in their home country.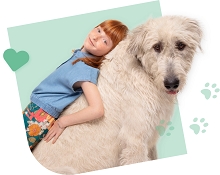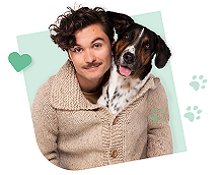 What was your goal when you arrived in Spain in 2017?
Our goal since we arrived in 2017 has been to become a benchmark pet insurance provider, and to make Spain one of our most important markets. When we arrived, we realised that there were limits to pet insurance in Spain when it came to insuring certain breeds of dogs and cats, using particular vets, and so on. At Santévet, we saw an opportunity to deliver a solution that would bring added value to traditional pet insurance and benefit the animals as well as their owners. We're working with a key goal: to democratise access to pet care, offering affordable services adapted to every need, as well as a quality service. So at Santévet we don't exclude particular breeds, we allow a free choice of veterinary centre and are committed to rapid reimbursement, because we believe this is the best way to respect the freedom of both veterinarians and customers, as well as having other advantages.
How has the company evolved over the years?
Over the past five years, we've become the leading pet insurer for many people, and our presence on the Spanish market has grown over the years. Our team has also grown, and we're aiming to triple our number of employees over the next two years. In terms of what we offer, we started out providing insurance for dogs and cats, but we plan to extend our services to other types of animals in the future.
How important is Spain for the company's current strategy?
Spain is a key growth driver for Santévet. We're looking to consolidate our business in Spain and make it our second most important market, second only to France and ahead of Germany. Following the launch of our digital hub in Barcelona last October, which is an expansion of the one in Lyon, Spain has become a key location in Europe from where we can provide numerous technology services for our other operations.
This hub has just been launched. Why have you chosen Barcelona to develop your digitalisation plan?
As our CEO Hugues Salord always says, "Barcelona is the city of start-ups", of high-impact technology events, such as the Mobile World Congress, and innovation centres. And in recent years, it's become the capital of digital talent, specialising in big data, cybersecurity, agile methodologies and application development. So at Santévet, we consider Barcelona a strategic location for attracting the technology talent we need to develop and implement our digitalisation plan.
What kind of professional roles are there at the digital hub, and what kind of services do you plan to develop?
A broad range of industry professionals work at the Barcelona digital hub, such as product owners, scrum masters, engineering leads, digital marketing experts and business advisers. Our headquarters in Spain will be driving digital development and projects related to this, such as the creation and management of new applications and the new website.
You've recently raised 150 million euros in a funding round. How do you plan to invest this money?
The closing of this latest funding round will allow us to strengthen our presence in Spain and boost our services in other European countries, such as Italy, Portugal, the Netherlands and Austria.
What is your customer profile in Spain?
Santévet's clients in Spain are mainly families with pets who want to control their pet care costs. Due to the pandemic and teleworking, the number of clients who have been able to fulfil their dream of owning a pet and who want to protect them in the best possible way has grown over the last two years.
What projects do you currently have underway, and what are your next challenges?
Our short-term objective is to close the year globally with 300,000 policyholders and a turnover of 100 million euros. We aim to become the market leader in animal health insurance by 2026 with over one million insured animals. To achieve this, we'll be investing in the development of our digital platform, strengthening our technology solutions, and creating 500 new jobs. Our main challenge is to continue to advance our company's mission: to democratise access to pet care in all major European countries by offering affordable services adapted to every need, as well as providing a quality service. We also aim to continue to work on internal initiatives that are in line with our philosophy, such as the paw-ternity leave scheme we've just approved across all our offices, which allows all employees who have adopted an animal or lost a pet to take a few days off.
Photos: Santévet