Swiss firm Partners Group creates joint venture with Dunas Capital in 400 million euro residential rental investment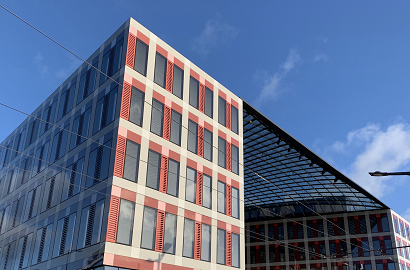 14 October 2021
Nuva Living already has a portfolio of approximately 200 homes and expects to reach about 1,500 units in privileged locations in Spain
Partners Group AG, a global private equity firm based in Switzerland, has teamed up with Dunas Real Estate, a Spanish financial group engaged in movable and immoveable asset management, to create the joint property venture Nuva Living. The new platform has an investment capacity of around 400 million euros in build-to-rent (BTR) and private-rented-sector (PRS) assets.
The vehicle, which has been launched through Dunas Rental Spaces, already has a portfolio of approximately 200 homes, and expects to reach about 1,500 units in the next five years. According to the Spanish financial group, the objective is to meet the market demand for a quality low-risk and diversified residential portfolio in the Spanish rental market. "We are very excited to become a local partner in Spain of such a prestigious global player like Partners Group. I am convinced that our team's extensive knowledge of the Spanish property sector and the impressive capabilities of Partners Group will allow us to create a unique solution that will provide institutional investors with a high-quality and diversified exposure to PRS's Spanish assets in Spain", said David Angulo, CEO of Dunas Capital.
Partners Group is a leading global private market company that has invested over 150 billion dollars in private equity, property assets, debt and private infrastructure on behalf of its clients worldwide since 1996. Romain Ruiz, executive member of the Private Real Estate area of Partners Group, says that "Nuva Living represents a unique opportunity to build a portfolio of well-located residential assets with excellent quality and, most importantly, with affordable rents". The group continues to advance its strategy of investing in property assets that benefit from the underlying megatrend of the new living concept, "where we provide homes with services in underserved markets".
Nuva Living is expected to offer a solid and stable profitability profile in the coming years thanks to a diversification strategy focused on BTR and PRS, a segment that is currently poised to experience considerable growth in Spain. 
Photo: Partners Group