Renault Group enters car subscription market with purchase of Spanish company Bipi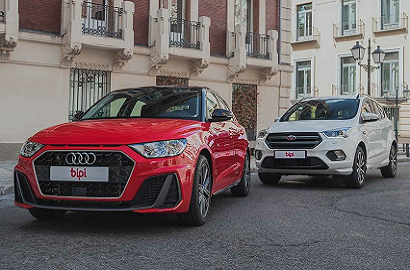 07 September 2021
RCI Bank and Services, part of the group, has acquired 100% of Bipi, the leading subscription model in Europe
RCI Bank Services, a bank belonging to the Renault Group, has acquired 100% of the Spanish platform Bipi, a European leader in car subscriptions, a burgeoning segment in the industry. The purchase fits the strategy set out by the Renault Group, and specifically its mobility division Mobilize, to develop loyalty programme offers.
Bipi's technology will allow Mobilize to develop flexible subscription services simply and accessibly in order to respond to the expectations of customers looking for different forms of mobility in their personal or professional lives. Bipi will allow RCI Bank and Services to add to its range of offers with flexible products that can be combined with the flexible leasing options and loyalty products already offered by the group. According to the consulting firm McKinsey, subscription models have seen annual growth of more than 100% in the last five years. Additionally, Frost & Sullivan predicts that car subscription models will account for around 10% of all car sales by 2025.  
Bipi was founded in Spain in 2018, and currently operates in Spain, France and Italy. With 120 employees, the car subscription marketplace that is revolutionising and digitising access to car ownership has attracted over 10,000 subscribers since its launch, and plans to have a fleet of 15,000 vehicles by the end of this year. Its 100% digital model is easier and more flexible than the traditional ways of buying a car.  "We are very happy and excited about this new stage for the whole Bipi team. With RCI Bank and Services financially and strategically supporting the team, we will grow and consolidate our current markets and accelerate our growth and expansion to new countries in Europe", says Hans Christ, co-founder and CEO of Bipi. Bipi's co-founders and management team will continue to spearhead the company's growth and expansion with its strategic supply partners in Europe.
RCI Banque S.A. is wholly owned by the Renault Group, and is a French bank specialised in financing and automotive services for the group's own customers and dealer networks (Renault, Dacia, Alpine, Renault Samsung Motors and Lada) worldwide; for the Nissan group (Nissan, Infiniti and Datsun), mainly in Europe, Brazil, Argentina and South Korea, and through joint ventures in Russia and India, and Mitsubishi Motors in the Netherlands.
Photo: Renault Group