US company GlobalStar installs satellite ground station in Castilla-La Mancha to offer services globally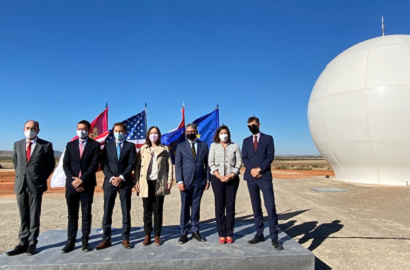 21 October 2021
This is the result of the collaboration between various organisations, including ICEX-Invest in Spain
The satellite ground station's cutting-edge facilities were installed in Alcázar de San Juan (Toledo) to provide data and communication services across the world. The US multinational GlobalStar and the company Telecom Castilla-La Mancha have invested more than two million euros in this state-of-the-art infrastructure, which will be the first ground communications station in Castilla-La Mancha and the sixth nationwide.
This teleport will attract companies in the industry operating in the region and trigger the development of new technology research projects. 60 people were hired during the installation phase, which lasted seven months. 

This is a ground radio station designed for telecommunications and used to retransmit several television, voice and data services via satellite. During her speech, Patricia Franco, Castilla-La Mancha Regional Minister for the Economy, Business and Employment, highlighted the capacity of the regional government to attract foreign investment projects and thanked the role of ICEX-Invest in Spain " who we work with and are very successful at attracting new investments together". She also mentioned that the project was developed during the pandemic, "receiving the initial request in August via Invest in Spain and sending our proposal via IPEX in September", with the first agreement reached between Globalstar and Telecom in December "and the project materialising in less than a year".

As underlined by Pablo Saavedra, Chairman of Telecom Castilla-La Mancha, the satellite teleport is the "successful result" of collaboration between several organisations. Telecom "provided the resources required and made the necessary effort to ensure that the infrastructure met the most important requirements. And I think we have met and exceeded expectations, since it has been a success in many ways".

Barbee Ponder, Vice Chairman of Globalstar, a US investment company, expressed the company's interest in establishing investment and collaboration ties with our country and congratulated the authorities and companies for what they have achieved in this project. 

Photo: Town hall of Alcazar de San Juan