Wyndham Hotels & Resorts partners with Smy Hotels to strengthen presence in Spain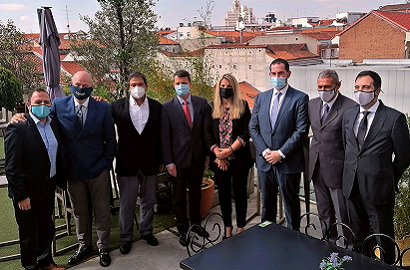 14 June 2021
The partnership will lead to the development of 20 new hotels across Spain, Portugal and Italy over the next ten years
Wyndham, the world's largest hotel franchise company, has reached an agreement with Smy Hotels, a company in the Logitravel tourism group. The US multinational aims to strengthen its presence across Spain and has as a result partnered with a local company with a strong presence in the holiday industry that will be responsible for managing all the hotel units. "This joint-venture opens a door for us as a white label operator, while allowing us to operate brands in the Wyndham group", explains José Yudici, Head of Expansion at Smy Hotels.
This is not a merger but a strategic alliance for the growth of both companies. "The agreement contemplates the development of 20 new hotels in Spain, Portugal and Italy over the next ten years, two per year, although we are also analysing projects in Greece and Malta", said Yudici. Smy Hotels acknowledges that they will most probably start out most strongly in Spain, because it is the market that they know best and the one that most interests Wyndham "where we can help them with the Tryp brand". The US hotel chain has 21 different brands, more than 9,000 hotels across 96 countries and a network of nearly 800,000 rooms. Wyndham has a leading presence in the economy and midscale segments and its brands include Ramada, Wingate, Tryp and AmericInn.

Smy Hotels was established in 2018 and  already has nine hotels, one of them in Tenerife and the rest in Greece, Italy and Tunisia. "We are in a growth phase and this partnership is going to be an important lever for us. Currently, there is a huge appetite for buying and selling hotels", said the Director of Expansion at Smy Hotels. As Wyndham's Vice President of Development for Europe, Christian Michel, highlighted, "Smy Hotels has earned a strong reputation for developing high-quality properties in some of the most attractive destinations across the Mediterranean". Michel mentioned that its market knowledge and experience in the leisure segment "are the perfect complement to the development goals for several brands in the region". Ovidio Andrés, Founder of Smy Hotels and Logitravel, hopes that working with Wyndham will also help position Smy Hotels as the perfect solution for independent owners who want to join a globally recognised brand and emerge stronger from the pandemic".

Photo: Smy Hotels