US biomedical firm Zoetis proceeds with plan to boost production in Spain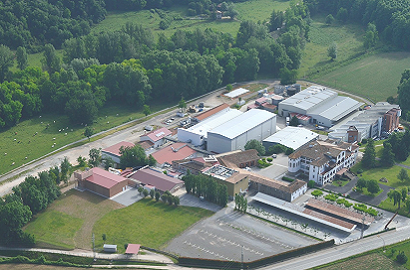 27 October 2021
It intends to invest 45 million euros between 2019 and 2022
With around 32 million euros of the initial budget already invested, US multinational Zoetis' project in Spain is entering the start-up phase for its new production facilities. The world's leading animal health company is making progress with its ambitious investment plan, FuturOlot, which it launched in 2019 with a view to boosting the production capacity and technology at its plant in Spain, located in La Vall de Bianya (Girona). A further 100 new recruits will be added to its existing 249 workers over the coming two years to meet market needs, ranging from operators to qualified technicians and managers.
The plant, dedicated exclusively to the production of medicinal products for eight different animal species and to the production of injectable pharmaceutical, biological and oral gels, microspheres and other oral and skincare products, is in the process of expanding its production area to 6,200 m2, reaching approximately 34.6 million production units in 2022 (21 million at present). Félix Hernáez, Director and Senior Vice President of Zoetis Southern Europe believes that "this is an important investment in animal health, taking us into the field of industry 4.0 and increasing our production capacity in Spain by more than 60%. This will allow us to reduce our reliance on third parties when manufacturing our own products and, more importantly, generate wealth and employment in the region of La Garrotxa, in Catalonia".

Giovanni Inturrisi, Head of the Zoetis production plant in Spain, defines this project as "a commitment to promoting the production of state-of-the-art injectable drugs for animal health in Spain, not only for the domestic market, but also for export to some of the 90 countries in which the company is present". Following the completion of the aforementioned FuturOlot plan, the plant's export profiles will change, increasing shipments outside the European Union in particular, especially to the United States and Canada, and increasing current plant exports from 13% to 19%. 

Photo: Zoetis