Enel to invest 8.64 billion euros in Spain by 2025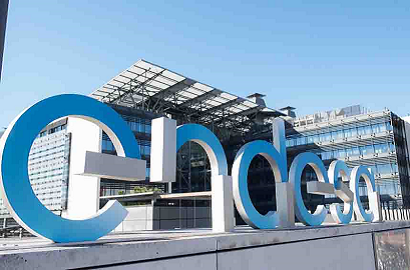 30 November 2022
This figure represents an increase of 15%, to be divided between the generation of renewable energy and improvements to the grid
Italian energy supplier Enel, which owns 70% of Endesa, has revised its investment plan upwards  for the period to 2025, increasing it by 15% to 8,640 euros. 90% of this figure directly relates to the UN's Sustainable Development Goals (SDGs). Growth in its renewable energy generation portfolio will be the main focus of the group's investment, with an increase of 39% with respect to the previous plan. The company will allocate 4.3 billion euros to achieve 13,900 megawatts of capacity during the three-year period from 2023 to 2025.
More specifically,  the company, part of the Enel Group, now plans to add 4,400 megawatts for this period to the decarbonisation of its energy mix, 10% more than previously anticipated. 68% (3,000 megawatts) will come from the generation of solar power, and the rest from wind. The firm therefore estimates that 91% of its generation portfolio on the Spanish mainland will be emission-free by the end of 2025, compared to 72% by the end of 2022.
Digitalisation of the grid
The second largest recipient of the investment plan will be the distribution network digitalisation project, which is essential for facilitating the energy transition. In total, the company will spend 2.6 billion euros; this is less than the figure contemplated in the initial plan, and an adaptation in response to what the firm describes as a "context of regulatory uncertainty". The aim of this investment is to improve service quality and reduce losses.

The third priority, with an allocation of 900 million euros, is to focus on the supply of clean energy at affordable prices, together with other valuable energy services that contribute to the decarbonisation of the economy. The energy supplier aims to reach 7.3 million customers in the free market, an increase of 6% with respect to the current figure. The firm also wants 95% of the energy it sells at a fixed price to come from renewable sources by the end of this period. Finally, the aim is to grow the network to 66,000 public and private charging points, increasing the current number fivefold by the end of 2022.
A reliable energy system
Endesa CEO José Bogas explained, "In the current market context, accelerating the electrification of energy consumption from clean sources is revealed as the best way to achieve a reliable energy system throughout Europe, something which will reduce price volatility and contribute to economic recovery. Governments are looking for ways to ensure affordability, security of supply and environmental sustainability. At Endesa, we want to build on the strengths of our vertically integrated business model, allowing us to cover an increasing proportion of the fixed price contracts concluded with our customers as part of our growing emission-free production. This will enable us to reduce our risk profile and guarantee competitive prices for households, businesses and authorities."
Chief Financial Officer Luca Passa said,, "Our financial strategy will continue to focus on instruments linked to sustainability criteria to support growth. In a complex year like 2022, we have raised 13.6 billion euros in sustainable debt, and our aim is to progressively refinance future maturities, as well as raising new funds through instruments linked to sustainability criteria. This will bring the volume of sustainable financing, which now represents more than 65% of the total, to over 85% once the plan has been fully implemented."
Photo: Endesa