Ergon Capital acquires Satlink, leader in maritime sector technology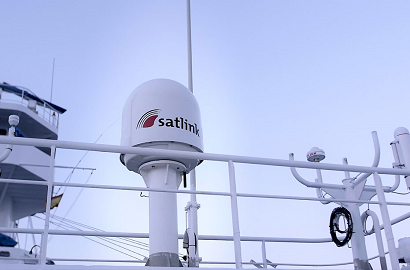 11 January 2022
The sellers will reinvest in the company, and its founder will continue as president
The Ergon Capital investment fund has announced the acquisition of a majority stake in Satlink, a global leader in the development of technology solutions for the maritime sector, and which primarily focuses on the sustainable management of ocean resources. With headquarters in Madrid, the company was owned by its founder, Faustino Velasco, and the Artá Capital fund. It has more than one hundred employees, and the main production centre is based in Vitoria (Álava).
Faustino Velasco founded Satlink in 1992, and since then has introduced innovative and patented data analysis technologies to the industry. Its integrated solutions contribute to increasing efficiency and reducing the environmental footprint of its customers. In addition, the company also offers solutions that, via satellites and software developed in-house, help to improve the control and traceability of fisheries.

Reinvestment in the company
The sale to Ergon does not involve the departure of Velasco from Satlink. On the contrary, he has announced that he will reinvest in the company, and has received the backing of the Dutch fund to continue as chairman. With regard to this, he says, "We are delighted to begin this new phase together with Ergon and will continue to focus on our success factors to date: relentless innovation, uncompromising quality and continuous improvement in ocean sustainability driven by technology."

On the phase now coming to an end, Velasco comments, "We are deeply grateful for Artá Capital's continued support over the past five years, which contributed to further professionalization, international expansion and the growth strategy of the company. We have grown the company in a profitable way and, more importantly, we have increased customer satisfaction."
Growth and international expansion
Artá Capital, which will also reinvest in the company's future, came to Satlink in 2017 through the acquisition of a majority stake in order to drive the growth and international expansion Velasco refers to. Their support has served to position the company as a world leader in technologies for sustainable tropical tuna fishing, with a strong position in Asia, a key market for this species. Translated into figures, the company's EBITDA over the five years has grown by more than 125%.

This acquisition is Ergon Capital's fourth transaction in Spain since it was established in 2005. The CEO of Ergon Capital Advisors Spain, Pablo Álvarez Couso, says that the fund has been following this project for years and appreciates its great development potential: "We are excited to join the project and work with Faustino and his excellent management team to continue contributing to the company's success with our network and expertise. We fully acknowledge the value created by Artá Capital since 2017 and are naturally pleased that they will continue as shareholders alongside Ergon in this new phase."

Photo: Satlink