EY acquires Spanish consultancy ODM to boostcloud and digital transformation division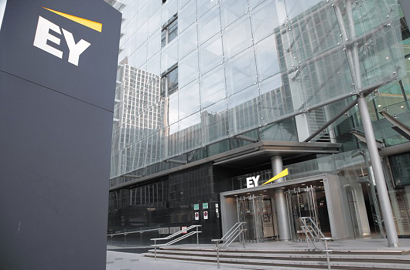 21 July 2022
The company is one of Microsoft's main partners in Spain, the only top-tier partner with all cloud certifications
EY has announced the acquisition of technology consultancy ODM, which specialises in Microsoft cloud and Microsoft Dynamics technology solutions designed to support digital transformation at companies. The Spanish firm is one of Microsoft's key partners in the development of cloud-based transformation initiatives. It is backed by its appointment as Microsoft Partner of the Year in 2014 and the Microsoft Partner Cloud Excellence certification awarded in 2015, making it the only partner of the US technology company in Spain in the highest tier and with all cloud certifications.
ODM will join EY Valorisation on 1 September, together with the 100 or so professionals on its team. It will thus bring a 30-year phase to a close, and begin a new one in which it will strengthen EY's consultancy area, which has become its main line of business by volume with a growth of 24.37% in 2021, and a turnover of more than 187.5 million euros.
Knowing how to adapt
ODM CEO Javier Crespo will become a partner at EY Consulting. Looking forward to taking on the new challenge, he also remembers the road travelled to date, "If there's one thing that makes ODM stand out, it's that it has proven itself to be a flexible company, and one that has been able to adapt quickly to the new technologies that have emerged over the last 30 years, as well as applying them in line with the needs of each client."
EY Consulting's Managing Partner, Nacho Rel, highlighted the value that will be added by the ODM team, a "benchmark" in such a "competitive industry": "This integration strengthens our market position, complements our current technology capabilities and enables us to accelerate our future growth plans in Spain."
Extended capabilities
Xavier Trias, the partner in charge of IT Advisory at EY, emphasised that, "The integration of the team extends our capabilities in Microsoft's digital and cloud solutions, strengthening both our collaboration and our ability to comprehensively support our clients in their digital transformation processes. Both the technical capabilities and the industry focus are a perfect fit with EY's strategic approach.
In short, and as Crespo explained, "This agreement has been possible because we share the same business goals and work philosophy. Together, we'll develop and market the tools and solutions that will enable organisations to evolve, and to achieve the digital maturity required to meet the current and future challenges that Spanish companies face".

Photo: EY