GP Bullhound opens centre of excellence and innovation in Malaga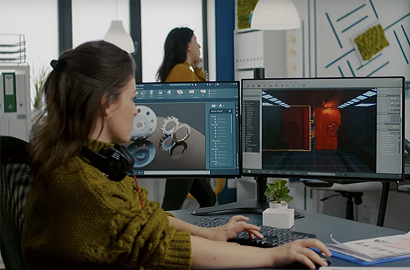 29 July 2022
The technology advisory and investment firm will hire 35 highly qualified professionals
Technology advisory and investment firm GP Bullhound has announced the opening of a new centre of excellence and innovation in Malaga. Called Bullhub, it will be located in the historic centre of the city, which is described by the company as one of the fastest growing technology destinations in the world.
The new technology hub will be equipped with the latest technologies. Up to 50 professionals specialised in software development, data science, research and design will be able to work there, although initially35 will be recruited for the startup. Its goal will be to develop cutting-edge technology products and innovative content for the firm's own teams and customers.

Global team
The company's strategy director, Jaime Moreno, explained, "We're looking for 35 designers, developers, researchers and data scientists who are keen to build a new technology hub with us. It's a great opportunity to join our global team of over 180 bullhounders from forty nationalities, spread across our twelve offices."
Regarding the candidates, which the company hopes will come from all over the world, Moreno explained, "We're looking for dynamic teammates who are excited to develop their creativity, bring new ideas and a fresh approach to the way we do things and help us transform the technology ecosystem. "
Consolidated presence in Spain
GP Bullhound was founded in 1999 between London (England, UK) and Menlo Park (California, USA). The company currently has twelve offices in Europe, the United States and Asia. The new hub is consolidating its presence in Spain, following the opening of an office in Madrid in 2017. In Spain, the company has carried out many transactions and investments for companies such as Glovo, Wallapop, Ravenpack, Lingokids and Cooltra.
As Moreno pointed out, "In our more than 20 years on the tech scene, we've advised and invested in some of the world's most visionary entrepreneurs and successful companies such as Spotify, Klarna, Patreon, Slack and Revolut, to name a few. We are now on a mission to help technology leaders build a better future, and to take the tech industry by storm with our new centre in Malaga. Bullhub will essentially transform the way investment banking and investment management operate."
Photo: GP Bullhound