Hicron opens subsidiary at Malaga Tech Park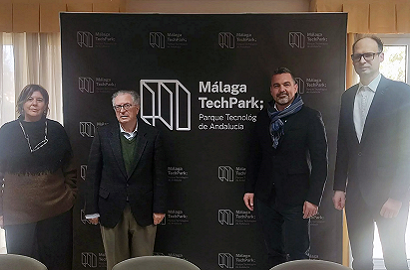 10 January 2022
This makes it the first Polish company to establish itself in this business hub, where it will be looking to hire IT experts
Hicron, which specialises in the development of services related to the implementation and development of SAP management support systems and mobile applications for companies, has chosen Malaga as the location for its fourth office, the third outside Poland. This new location in the Andalusia Technology Park will complement existing offices in Poland, Switzerland and Australia and will help to meet growing customer demand.
Hicron are still in the process of recruiting their new team, and are looking for IT experts. The needs of digital nomadism, which the company has incorporated into its organisational culture, make Malaga an attractive place to serve clients from all over the world without compromising on service quality.

COO Szymon Wlochowicz explained that a number of criteria were taken into consideration when choosing Malaga Tech Park, "such as a stable, friendly business support environment, potential access to a pool of talent and the undeniable attractiveness of the location for current and future employees".

Good air links
Other aspects were also of key importance, such as similarities with Poland in terms of legislation and business culture. In addition, said Wlochowicz, "we wanted the chosen country to be a member of the European Union and to have good air links to other countries. This location in Malaga is the perfect answer to all these needs".

The company's CEO, Michal Guzek, explained: "Considering our development ambitions, the office in Malaga will allow us to achieve our goals more effectively, responding efficiently to the needs of our customers".

More than 600 companies have already set up business at The Andalusia Technology Park, which is located in the city of Malaga. These include major international brands, such as Huawei, Orange, Siemens and Vodafone. Hicron is the first Polish company to choose this important business hub as the home for its Spanish offices.

Photo: Hicron