Spain attracts 28.79 billion in foreign investment in 2021, a 17.7% increase on previous year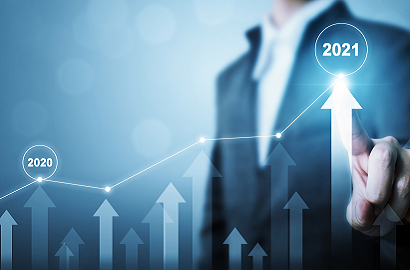 31 March 2022
Luxembourg, France, Netherlands and United Kingdom were the top investors 
Spain received a total of 28.79 billion euros in foreign investment over the course of 2021, an increase of a17.7% on the same period of the previous year. This information was revealed in the latest data released by the State Secretariat for Trade at the Spanish Ministry of Industry, Trade and Tourism, corresponding to 2021.
The increase was due to better investment performance in the final quarter of 2021, a period in which investment amounted to 14.17 billion euros. In contrast to this added momentum towards the end of the year, Spain only attracted a total of 3.87 billion euros in the first quarter of 2021, while investment between April and June rose slightly to 4.45 billion euros and went on to reach 6.3 billion euros in the third quarter.

Figures per autonomous region
The Region of Madrid posted the highest investment volume over the period (between January and December) with 20.94 billion, an increase of 14.5% on the same period of the previous year. This was followed by Catalonia, with a total of 2.97 billion, down 4.8% on 2020; the Basque Country, with 1.54 billion; Andalusia, with 965 million; the Region of Valencia (856 million); the Balearic Islands (334 million); Galicia (222 million); Castilla-La Mancha (187 million); Castilla y León (134 million); and Aragon (177 million).
The following regions stand below the threshold of 100 million in foreign investment: Navarre, with 118 million; the Region of Murcia (96 million); the Canary Islands (87 million); La Rioja (70 million); Asturias (41 million); Cantabria (24 million); Extremadura (9 million); and Ceuta and Melilla (605,000 euros).
By industry and destination country
The industry attracting the most foreign investment in 2021 was 'electricity, gas, steam and air conditioning supply', with 5.8 billion, a huge increase of more than 300% in one year. This was followed by investment in 'specialised construction activities', with 5.01 billion; 'programming, consultancy and related activities', with 1.69 billion; and 'retail trade, except motor vehicles', with 1.14 billion.
As for the countries where this investment came from, this list was led by Luxembourg with 8.69 billion; followed by France (6.71 billion); Netherlands (2.97 billion); the United Kingdom (2.48 billion); the United States (1.64 billion); and Germany (1.02 billion).
Source: Europa Press
https://www.europapress.es/economia/macroeconomia-00338/noticia-espana-atrajo-28785-millones-inversion-extranjera-2021-177-mas-madrid-cabeza-20220321134902.html