New Mitsubishi model to be manufactured in Valladolid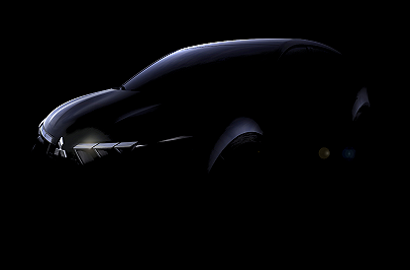 03 February 2022
The Renault plant is to produce the ASX for the entire European market, and it will be launched in 2023
The new Mitsubishi ASX is set to arrive on the European markets in early 2023, and the Japanese company has chosen the Renault plant in Valladolid to build all the units to be sold on the continent. The Renault-Nissan-Mitsubishi alliance has made this cooperation possible, and for which the French group has made its plant available.
The alliance between the three groups seeks to boost the competitiveness and profitability of its members, who share key technologies. In its latest update, at the end of January, it announced the joint investment of 23 billion euros over the next five years to foster its electrification and connectivity strategy. This is in addition to the 10 billion euros already invested with the aim of launching 35 new electric car models on the market by 2030.

A new generation
The new ASX model will be based on the CMF-B platform, one of the platforms shared by the three brands for manufacturing their vehicles. It will be equipped with the latest technology and will include propulsion system versions such as plug-in hybrid vehicles (PHEV) and hybrid vehicles (HEV). This is a new generation of a model that Mitsubishi Motors Europe has chosen to modernise, after it became one of its most successful cars, with 379,542 units sold in Europe since 2010.

The alliance bases the production of 60% of its models on a series of common vehicle engine and bodywork assembly platforms. Its goal is to reach 80% of the 90 models it has forecast to put on the market for 2026. As for the 35 electric models it has announced for 2030, it is forecast that 90% will be based on five of these shared platforms.

Plug-in hybrid SUV
Mitsubishi Motors was the first manufacturer to launch a plug-in hybrid SUV model. Up to the end of 2021 it had sold over 200,000 units, mostly the Outlander PHEV, which was put on the market in 2013, and the Eclipse Cross PHEV, which was launched last year.  The Japanese company will now be bringing its third model onto the market with this type of engine, from the Renault plant in Valladolid.

The President and CEO of Mitsubishi Motors Europe, Frank Krol, confirmed, "The SUV segment continues to grow in popularity in Europe, with plug-in hybrids being the main trend. We are poised to build on that legacy with the next generation of ASXs and look forward to offering our current and future customers a highly competitive new alternative."
Photo: Mitsubishi