Secalflor to produce growing panels in Malaga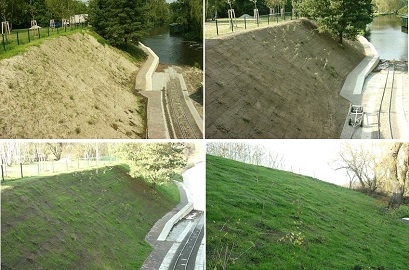 17 June 2022
The German company produces sustainable panels to reduce water and nutrient use
The German company Secalflor GmbH is undertaking a project to set up a production plant in the town of Mollina, in the Antequera region of Malaga. Secalflor produces panels with 100% natural materials, such as mineral salts, starches and cellulose fibres, which retain water and optimise its consumption in plantations, whether for gardening, landscaping or farming. These panels adapt to different types of soil and weather conditions.
According to the Idea Agency at the Regional Ministry of Economic Transformation, Industry, Knowledge and Universities, the company will invest 9 million euros in setting up the factory and in the consolidation of its research unit in Spain, which includes a laboratory, testing facilities and analysis software, among other resources. The Idea Agency has provided support and advice in the process.

Secalflor panels have a variety of uses, from erosion control to the creation of parks and green areas, green roofs and agriculture. In addition to reducing water use by up to 50% and nutrients by up to 30% , they increase biomass by promoting humus formation, reducing soil salinisation and improving soil pH. For agricultural uses, the company claims to increase the number, quality and quantity of harvests.

Creating wealth and employment
Grateful for the support their project has received from the Mollina town council, Secalflor Sur say they are "looking forward to creating wealth and employment in the area and in our province". Secalflor Sur, the German company's subsidiary in Spain, has recently won several awards, such as the innovative solution to water scarcity at Transfiere 2022, the European meeting point for science, technology and innovation that held its eleventh edition in February in Malaga. The high-tech water business incubator Cajamar Innova selected it to present its solution, and proclaimed it a finalist in May for the 2022 edition.

In May, the Smart Agrifood Summit also awarded it the prize for the best project in the field of technological innovation, for its planting system that allows great savings in water resources. A few days later, the Spanish subsidiary was awarded the prize for the best solution for saving water and promoting sustainable agriculture practices at the InnoWise Scale.

Last month, Secalflor Sur joined the Smart City Cluster, an alliance of private companies and public institutions created with the aim of  developing smart, efficient and sustainable cities.

Photo: Secalflor