Spain to be Volkswagen group's European e-mobility hub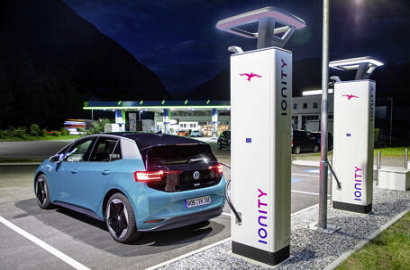 29 March 2022
The automotive industry PERTE will lead to more than 3,000 jobs being created with an investment of over 7 billion euros
The PERTE (Strategic Recovery Plan) for the automotive industry is already showing results, with SEAT and Volkswagen planning to make Spain the group's European e-mobility hub. As well as creating a new electric vehicle hub, the German multinational plans to open a battery cell plant in Sagunto (Valencia) and a complete local ecosystem.
The Future: Fast Forward programme intends to mobilise more than €7 billion in investment, both from within the group itself and from external suppliers across the entire electric mobility value chain. This amount will be conditional on the final allocation of PERTE funds, with the call for proposals opening on 1 April.

Battery factory
The installation of a battery cell plant in Sagunto will create 3,000 jobs. The Valencia plant will be Volkswagen's second gigafactory, and its first outside Germany. More than 100 criteria, such as a skilled workforce, public support, good logistical connections and sustainable energy, were taken into account when selecting the location.

Construction of the new plant will begin at the end of this year, to meet the goal of starting production in 2026. The renewable energy supply will make it possible to create sustainable batteries with an annual production capacity of 40 gigawatt hours.

Electrify Spain
According to Thomas Schmall, member of the Volkswagen AG Board of Management responsible for Technology and chairman of the SEAT S.A. Board of Directors, "This project is highly important for Volkswagen, for Spain, and for all of Europe. It's our ambition to electrify Spain and we are willing to invest more than seven billion euros together with external suppliers for the electrification of our Martorell and Pamplona plants and the location of the battery value chain in Valencia."

Wayne Griffiths, President of SEAT, added, "Future: Fast Forward has the potential to transform the Spanish automotive industry and democratise electric mobility across Europe. The more than 7 billion euros Volkswagen Group and SEAT S.A. would mobilise for Future: Fast Forward would represent the largest industrial investment in Spanish history."

Referring to job creation, Schmall explained that, "Transforming an entire industry is a huge challenge. To be competitive in the new electric world, we now have to raise productivity in our Spanish car production." The most important news emerging from this need is that, "The overall effect on employment will be positive, despite the faster assembly times in electric car manufacturing. If we do it right and get the right support from the Spanish government, we will be able to create additional jobs in this transition for Spain."
Photo: Volkswagen Group